Team DGWGO headed to Dumfries recently to learn more about the 85-acre Crichton Campus.
Less than two miles from the town centre, the Crichton is home to a whole host of businesses and facilities, including a hotel, spa and swimming pool, and business park.
Read on to find out more about its fascinating history and what it's used for today.
credit – https://wellcomecollection.org
The campus was established in the, a psychiatric hospital.
It was very forward-thinking for its time, providing occupational therapy and art therapy for its patients.
Notable patients included the artist Charles Altamon Doyle, who was Sir Arthur Conan Doyle's father, and the suffragette Dora Marsden.
2.The DGRI was based there until the end of 2017, when it moved to its new site at Cargenbridge.
The former site was renamed the Mountainhall Treatment Centre but we bet we're all still calling it the 'old hospital' twenty years from now!
Mountainhall is still home to some services including renal, ophthalmology and physiotherapy, amongst others.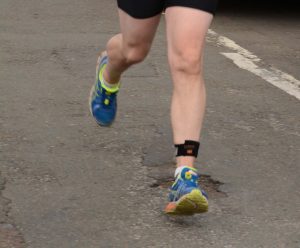 3. The Crichton Parkrun started on 6th January 2018.
It takes place every Saturday at 9.30am and is for anyone that wants to get moving – you don't have to be Mo Farah!
It is a timed 5k walk and run that is organised and run by volunteers.
4.Crichton FC was formed in 1972 under the name Auldgirth Football Club.
The name was changed to Crichton FC in 1999 because their home ground was Crichton Hospital Park.
More recently, the club merged with Lochmaben Amateurs and moved to Lockerbie to play there instead.

5.There are three main academic institutions based at the campus.
The University of Glasgow, the University of the West of Scotland and Dumfries and Galloway College offer a variety of courses.
Before 1999, local students had to move away from the region to gain a university degree.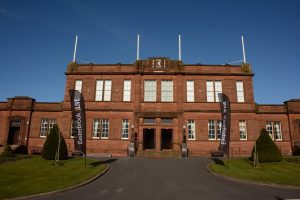 6.Easterbrook Hall was the last major part of the original Crichton Royal Hospital to be built.
It was completed in 1938 having been in the planning for over 20 years.
Nowadays, it is a venue for weddings, conferences and shows. Past events have included everything from Scottish Opera, the D&G Life Awards and the Red Hot Chilli Pipers.
7.The beautiful Crichton Memorial Church was designed by Sydney Mitchell, an Edinburgh architect.
The sandstone for the outside came from Locharbriggs, while the sandstone inside came from Thornhill.
It is a non-denominational church and is available for weddings and other events, including graduation ceremonies for the two universities on campus.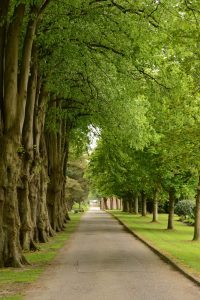 8.There are many other hidden gems on the Crichton campus.
These include furniture and white goods recycler, SHAX, which supplies emergency starter packs to people in crisis. Their warehouse at Merrick House is also open to the public.
The artists' studios at Solway House include potters, painters and jewellery makers, amongst others.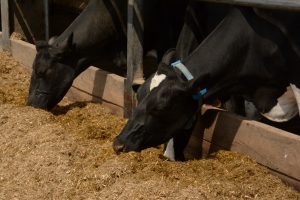 9.Crichton Royal Farm originally provided food for the hospital and work for its patients.
It was always ahead of its time, installing a milking machine in 1907 and a silo for silage in 1925, much earlier than many other farms in Scotland.
Nowadays, it is a research centre run by SRUC (Scotland's Rural College), which looks at ways to improve the health and wellbeing of UK dairy herds.
10. A development company was established in 1995 to regenerate the old buildings at the campus.
The centre of the campus is maintained as a public park that is enjoyed by walkers, runners and their dogs.
The development company acquired a 125-year lease on the site in 2004. We wonder what it will look like in 2129!
Comments
comments