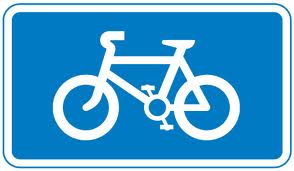 Encouraging people to cycle into Dumfries town centre will be key to helping the town's shops, bars and cafes bounce back after the shutdown, a local campaign group have found after surveying bike usage during the pandemic. With cycling levels in Scotland remaining high even as lockdown has eased, Dumfries residents have taken to their bikes in great numbers – but barriers to cycling into the town centre means that local businesses aren't benefiting as much as they should from this boom.
Local campaign group Cycling Dumfries have conducted three cycle counts during the crisis, with the most recent at the end of August. They found that cycles made up 50% of all traffic on one rural route during the height of the lockdown, and at one point counted more than one bike a minute on the Whitesands in June. However a survey of bikes on the High Street now that the shops are open didn't see such impressive numbers, with just over 50 cyclists counted over two hours during Saturday lunchtime. Barriers to accessing the High Street and a lack of secure bike parking may be part of the problem. The town's one way system means there's no safe way to legally cycle from the main cycle route on the Whitesands up to the High Street. Meanwhile, there are few cycle racks available on the High Street discouraging people from using more valuable bikes like e-bikes.
Recent studies have shown that bikes and pedestrians mean business – people who shop by bike, on foot or on public transport spend 40% more overall than those who come by car. With parking spaces once more at a premium in the town, and bus capacity severely reduced by social distancing measures, this means that if the town wants to grow it will need to do more to encourage people to walk and cycle. Cycling Dumfries calculate that even the limited numbers of people who are currently cycling to the High Street would have taken up at least 20 car parking spaces had they chosen instead to drive. Cycling infrastructure can also help the disabled to visit the town – not only do cycle paths and route also provide facilities that are easier for mobility scooters to use than narrow pavements, many cyclists use their bike as a mobility aid.
Cycling Dumfries Convenor Sally Hinchcliffe said "We believe that increasing access to the town centre for bikes can be key to the town's recovery. Around 35,000 people live within 15 minutes cycle of the High Street so the potential is there. The council just need to implement their own plans to make it easier to reach the town centre by bike from the main cycle network as well as the outlying villages. We hope that the soon to be announced Spaces for People measures will include ambitious changes to make walking and cycling the obvious way to get into town."