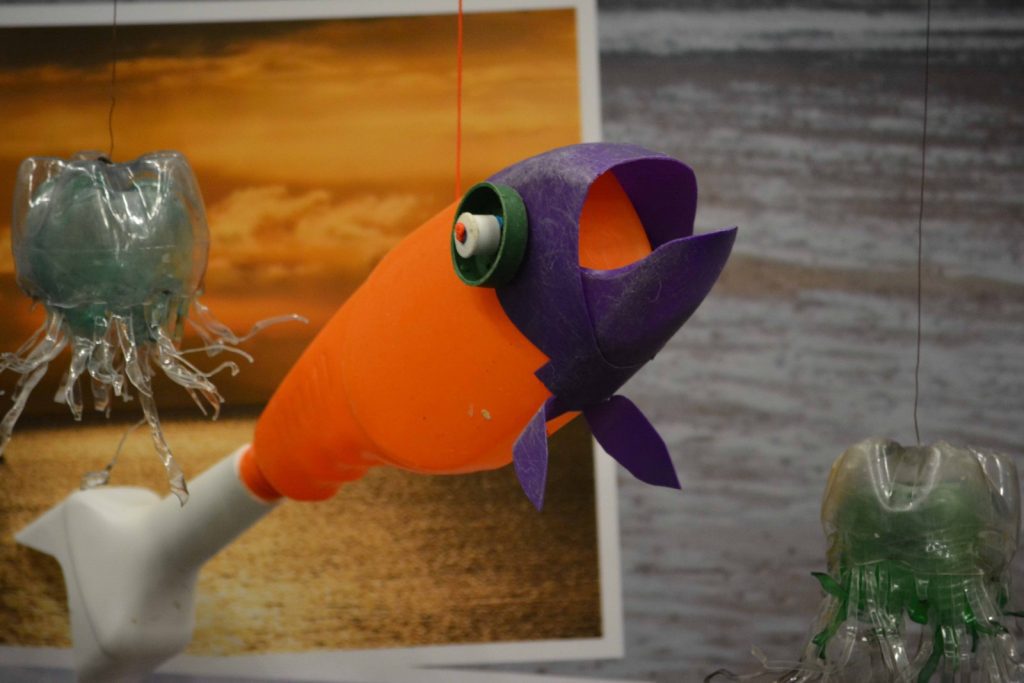 The 21st Environment Fair is being held this Saturday (18 March) in the Rutherford McGowan Building at the University of Glasgow's Dumfries Campus, and kicks off at 10am.
The Event has free entry and free activities too. Organisers are encouraging people to come dressed up and ready for the celebration. We will be looking for the best animal costumes so you can dress up for the party in your animal fancy dress, animal onsies, hats, scarves or animal masks. Don't worry if you don't have a costume, we will have a face painter to help you join in the animal theme too.
Elizabeth Tindal and Morag Walker have been involved in all of the 21 years of the Environment Fair. They have been looking through old photos and even found some video of the first and second Fairs.
Elizabeth said;
"It is great being able to spot all the well-known faces from over the years."
Morag commented;
"I can see my boys growing up and people with children who first came as children with their parents".
A room has been set aside to show the videos, photos and mementos. If you would like to add your memories too then please send any to DGEnvFair@gmail.com or bring them along on the day. You can also post them on the Environment Fair Facebook pages @EnvironmentFair or use the Twitter #EnvFair21.
Councillor Colin Smyth, who is Chairman of the Council's Economy, Environment and Infrastructure Committee said;
"The Environment Fair is a fantastic event that champions all that is great about Dumfries and Galloway's Environment. Recycling, reuse and reducing waste is a big theme of all our Environment Fairs over the years and this one is no exception. I hope people come along and support the event."
If you have any old or spare books, particularly environmental ones, you can swap them for ones that you haven't seen yet. Organisers need you will help us to make musical instruments and puppets out of recycled materials.
You will need these music instruments and puppets at the end of the Environment Fair to join in our big celebration.
Let's get the Environment Fair Party Started!
Comments
comments