Thousands of Visitors and locals will be heading to Kirkcudbright in Dumfries and Galloway this weekend as the  team from Kirkcudbright Summer Festivities are busy getting prepared for for one of their busiest weekends of the year, starting this Thursday the 18th of July with their second Scottish Night of the summer, followed on friday evening (19th of July) with the towns traditional Riding of the Marches and then on Saturday 20th and Sunday the 21st the highly popular Kirkcudbright Country fair has a packed programme of entertainment and fun for all ages.  
Thursday nights Scottish Night is must see family event providing excellent family entertainment for FREE.
Held in the Harbour Square, a natural arena in the middle of town, the night features a mixture of traditional Scottish Pipe music from our award winning Kirkcudbright and District Pipe Band supported by the Stewartry Area Wind Band and Galloway Pipers, Scottish Country Dancers, Highland Dancers and other traditional entertainment including the World Famous UNBEATEN Kirkcudbright Tug o' War Team.


The night starts at 19:00 with a special guest act who will add colour to our event and entertain the crowds to a variety of different cultural experiences.
Friday Nights Riding of the Marches brings over 100 horses and Riders to the town. (FREE for the public to watch)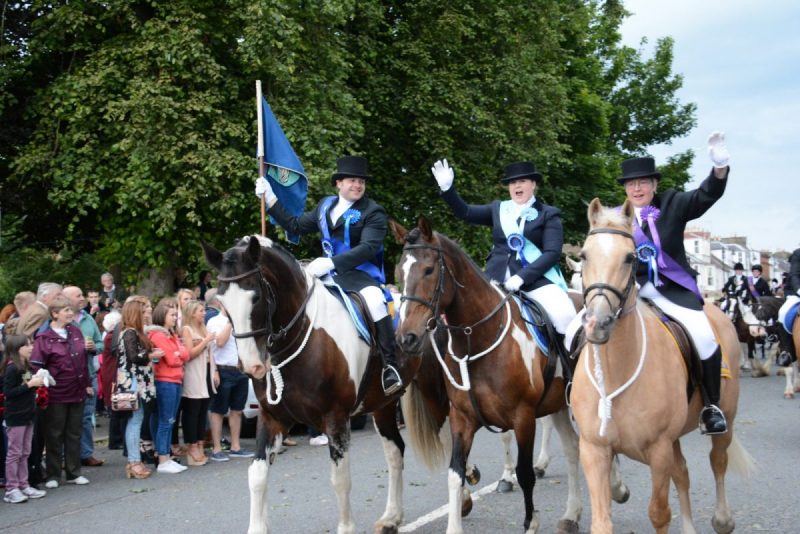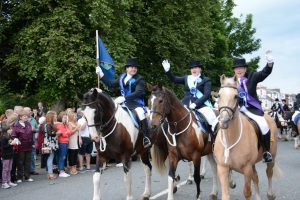 If you like horses then you will love this. A wonderful spectacle of over 100 horses and riders, beautifully presented, riding through the streets of Kirkcudbright. It was the year 1455 and Kirkcudbright was given Royal Burgh status by virtue of a charter granted by King James II. The Persuivant from the King and the Cornet together rode round the boundaries referred to in the charter. This act is recreated annually by the Kirkcudbright Cornet's Club with their spectacular ceremony of the Riding of the Marches through the town ending in the Harbour Square.
This years Cornet is 23 year old farmer Angus Milby from Auchencairn and Cornets Lass  is 21 year old student teacher Hazel Murray from Southerness
This years Kirkcudbright ROM will take place on the Friday 19th of July, with the cavalcade setting off from Dee walk at  7.00pm stopping at various places in the town until 9.00pm.
Bigger and better than ever, Kirkcudbright Country Fair 2019 welcomes a spectacular programme of guest performers and display teams. 20th & 21st July (10am – 4pm) at The Carse, Kirkcudbright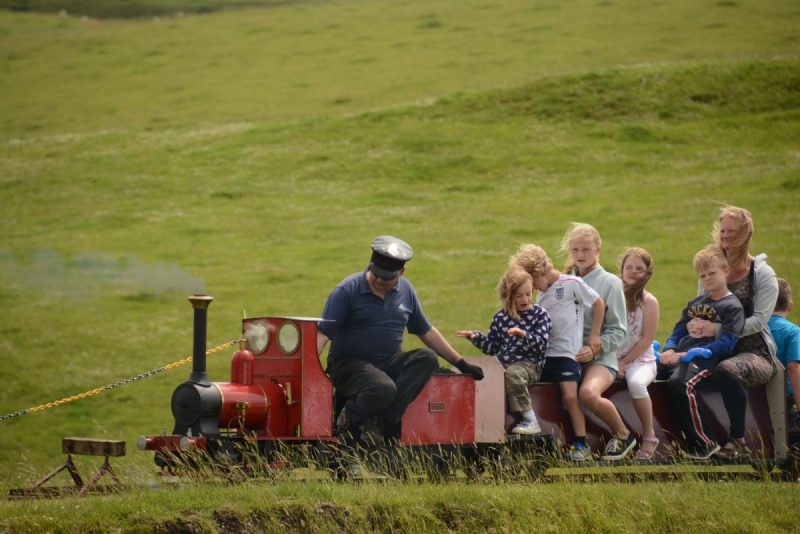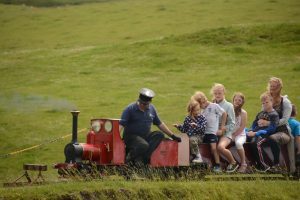 The Kirkcudbright Country Fair is fast becoming one of Dumfries & Galloway's major events, showcasing the very best of our region alongside attractions and activities that make the most of this beautiful rural setting on the edge of Kirkcudbright.
Featuring:- Steve Colley Motorbike Stunts, The Sheep Show, Dog Agility Team, Steam Traction Engines, Miniature Railway, Viking Living History, Food Hall, Craft Hall, Demonstration Tent.  Children's ticket includes rides, bouncy castle, face painting, clown and magic show
You can Purchase Tickets HERE
More info about Kirkcudbright can be found HERE
You can keep up to date on all the 2019 Summer festivities in Kirkcudbright by following their facebook page HERE