As it was R.B's Birthday yesterday , He and L.C decide to climb Ben Gairn Hill or (begairn depending on personal choice)  , Which is Viewed from DGWGO HQ and R.B see's everyday . Sunday was a damp start but it cleared up at lunch time , although still cloudy , the summit of Ben Gairn was clearly visible from DGWGO HQ's kitchen window . So Off we set , with Jessie the DGWGO Doodle , a ruck sac with a picnic , water and all the walking essentials you should always carry with you .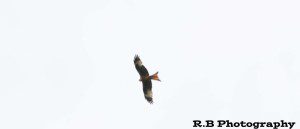 We approached the hill from along  the track from the A711 Aucencairn road and went to the  Mains of Collin, just above Bengairn Loch(O.S. Ref NX 791523) . From there  A farm track climbs  through the trees at Forest Wood. There is a sign at the entrance that states Walkers only , Do not drive past this point as the road is rough and there is no parking at the other end . It is important that you close all the gates behind you and that dogs are kept on a lead as this is still working farm land and there are lots of Sheep and lambs around . The walk on this southern side of the hill is around 7.km in total, Walking the farm track part is easy , although there are 3 gates to tackle , when we passed Greenhill wood on the  right there is  group of large  of trees to the left we were  the ruins of Foresthill Farm which has been abandoned for many years sit  .
There are several more level green fields in this area , that the track continues along , then you come to a very wet gateway , this is the final one before the track vanishes  and then its quite hard going after you get off the track , due to Marsh and rough terrain , no clear marked paths and steepness of the hill , basically we just followed tracks worn by Sheep that inhabit the hill, which actually turned out to be the clearest way through the bracken and hillocks .
( Keep Dogs on Lead due to the Sheep and lambs in the fields at Ben Gairn Hill)
Although L.C had never done much hill walking she kept up fantastically , and manged to climb to the summit at 1283 feet with very little problem , with the reward of amazing views in all directions across D&G even on this cloudy overcast afternoon , it was well worth the effort . You can see right across the Solway in the south , towards Gatehouse and Wigtownshire , Cairnsmore and The Merrick  in the west and you can see for miles in the north , towards the east you can firstly see Screel hill , which you can access from Ben Gairn and bag both hills if your keen , further east you can See Kippford, Rockcliff and Southerness , Criffel and Beyond .
At the summit is a trig pillar surrounded by a shelter, and a large cairn, This is where we decided to sit , soak up the view , enjoy a bite of lunch and take some photos of the stunning view , R.B even took a 360 Degree video from the top of the trig pillar .
When reading other guides and reviews of this walk , many of the descriptions of walks join Ben Gairn and Screel hill together as one walk , but I prefer to do them as 2 separate walks , as they are both worthy of doing as different days out .  Although if you wish to do them both together I would approach from the Screel side to Ben Gairn , Its  recommend bypassing Mid Hill in many guides  because it is impassable due to forestry. But recently this has been felled, which helps make the walk possible !
The walk up the Hill , as novices took us around 2 hours and the down hill return took about 1 hour , altogether including a half hour lunch stop I would say 4 hours   , the walk is well worth doing , but as I have said , it can be tough going in places , wet, slippy , steep and muddy , No Problem to a hardened hill walker at all , but sensible foot ware and a well packed ruck sack are a must , as the weather can change very quickly this close to the coast , I myself am no Walking expert , I write this as a novice , in an honest and straight forward way , and I don't want to create our friends at Galloway Mountain Rescue  any extra work load.
Other sites with info on this walk are http://www.auchencairn.org.uk/index.php?option=com_content&task=view&id=37&Itemid=49 and http://www.walkscotland.plus.com/otherwalks/stew_s_area/scrl_beng/
which both include  expert guides and maps and are well worth a read if your planning on doing this walk !
All in all , we loved the walk ,the view and the fresh air , another fantastic day spent Out & About in our wonderful Dumfries and Galloway !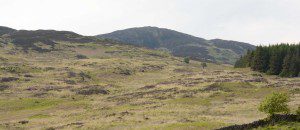 Pictures ,Video and article all Supplied by R.B Photograhy exclusively for DGWGO use