National Trust for Scotland's Threave Garden and Estate is one of Scotland's most important gardens, and this summer the team are excited to open the gates to a whole host of gardening lovers from near and far to celebrate the very first Threave Gardening Show.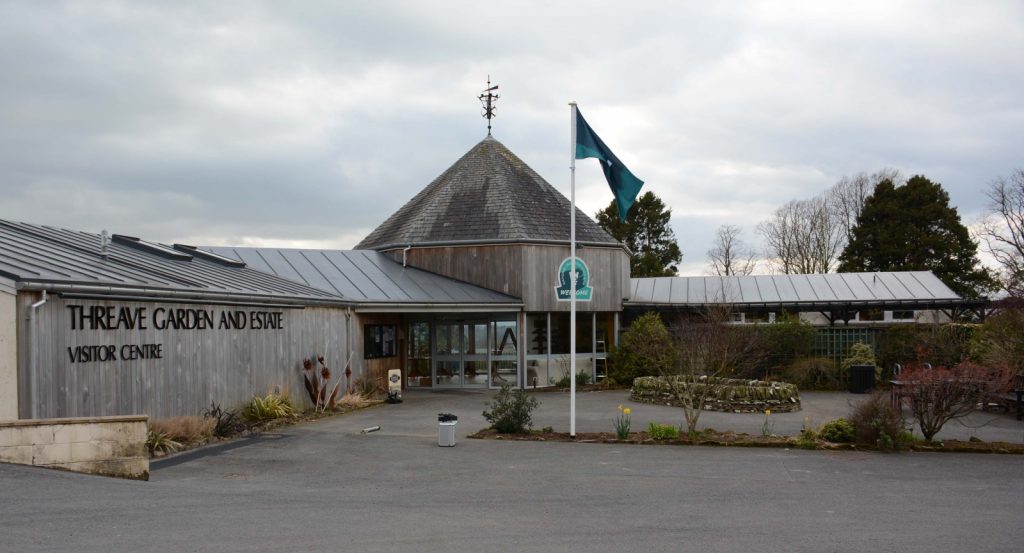 Kicking off on Friday, 21 June 2019, the three-day event will give enthusiastic gardeners, as well as those with a more general interest, the opportunity to gain advice and ideas from people who have innovated, transformed, and developed outstanding gardens.  With plenty of exciting things happening over the weekend to celebrate Scottish and international horticulture, the show will become a highlight of the summer calendar for years to come!
Exhibitors will be arranged throughout the main paths across the garden, displaying new plants, sculptures, tools, and services from landscape design to garden maintenance. Inspiring talks and daily demonstrations from Threave's School of Heritage Gardening on key horticultural skills will inspire attendees, giving all visitors the chance to learn something new and hone their skills. Richard Polley, General Manager for Dumfries & Galloway, said,
"Threave has been the proud home of the National Trust for Scotland's School of Heritage Gardening since its foundation in 1960. As we head to our sixtieth anniversary, what better way to mark six decades of educating and training so many outstanding horticulturists who have developed amazing careers than establishing a new tradition which we know will become a firm feature in our calendars: Threave Gardening Show."
Michael Lawrie, Head Gardener for Dumfries & Galloway and Head of the School of Heritage Garden at Threave, said,
"This year's cohort of students and our resident instructors continue a proud tradition and our series of daily demonstrations during Threave Gardening Show will showcase their abilities and educate attendees about some of our top tips and trade secrets! One highlight will definitely be the demonstration by Owen Harlow, Scotland's Young Horticulturist of the Year 2019. This is the second time Owen has won the Scottish final of the competition, and as a recent graduate of the School of Heritage Gardening and a current gardener at Threave, we are so proud of his achievement and look forward to him leading a demonstration at Threave Gardening Show"
Excitingly, there will also be many great opportunities to take tours of the garden and glasshouses and also purchase plants, ornaments, and services. Samuel Gallacher, Operations Manager for Dumfries & Galloway, said,
"A little-known fact about Threave is that our Plant Centre stocks the broadest range of plants for sale at any National Trust for Scotland property (it is also by far the most successful!). The whole team has worked hard to develop Threave's Plant Centre as one of Dumfries & Galloway's best emporia for new plants and trees for your garden. We are especially proud of our homegrown plants, propagated at Threave by our gardeners and exclusively available for purchase at the property. With this in mind, we are especially excited that Threave Gardening Show will welcome many other nurseries, plantsmen and plantswomen from across the country who will be providing their best specimens for sale to our visitors over the weekend of the Show."
The historic Threave House will be opening its doors to a fabulous flower 'extravaganza' which visitors can wonder through and admire. Food and drink will also be supplied by Threave's superb catering team. Michelle Robertson, Visitor Services Manager, said,
"With so many great activities and exhibitors planned for the weekend, Threave's renowned lunches and home-baking at the Stables Café and Terrace Café will be at its very best. Our recent café refurbishment and landscaping project means that visitors now have a wonderful new space with superb view across the garden and onto the Galloway Hills. We will be offering a special menu all weekend, championing as ever our best local produce, but also making exciting new use of the first harvest of seasonal fruit and veg from Threave's historic walled garden. Enjoy also our special Garden Cream Teas that we'll be serving all weekend."
Adult day ticket is £5 (entrance only), £10 (entrance + demonstrations). All children under 16 go free.
Threave Gardening Show will take place from 10am – 7pm daily on Friday, 21 June 2019, Saturday, 22 June 2019, and Sunday, 23 June 2019.
Booking online highly recommended: https://www.nts.org.uk/visit/events/threave-gardening-show