Dock Park Summer Programme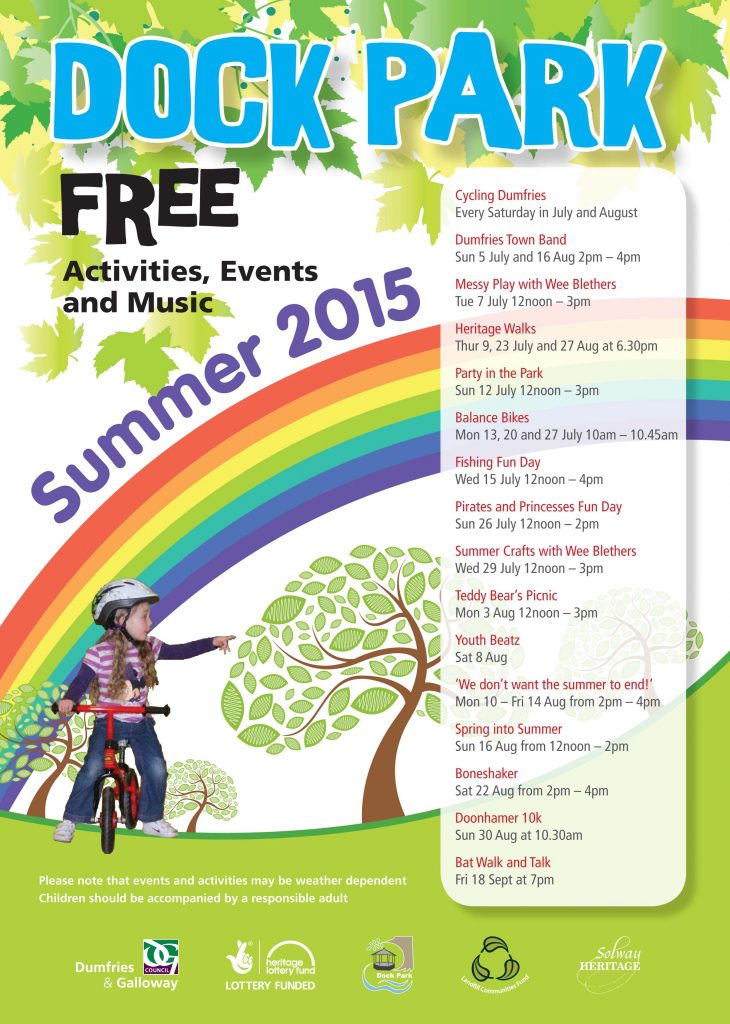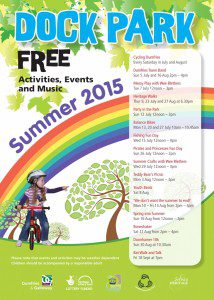 An exciting new summer programme of free activities, events and music for Dock Park is now available. The programme includes new events like the Pirates and Princesses Fun Day and activities such as messy play and crafts, as well as Heritage Walks with the Friends of Dock Park.
As well as new activities and events, some old favourites are returning to Dock Park – such as Balance Bike sessions and the Fishing Fun Day. The bandstand will host live music including performances from Dumfries Town Band and Boneshaker.
Councillor Colin Smyth said, "The fantastic regeneration of the Dock Park means it's the perfect venue for events. The summer programme is part of our commitment to continue to build on the park's huge success and help make Dumfries an enjoyable place to live and visit. There really is something for everyone and we hope the activities will be enjoyed by local families and visitors alike during July and August".
The programme will be available in local libraries, customer service centres and leisure facilities in Dumfries, as well on the park noticeboards and online at www.dumgal.gov.uk/dockpark. Please remember that all events, activities and music are weather dependent.