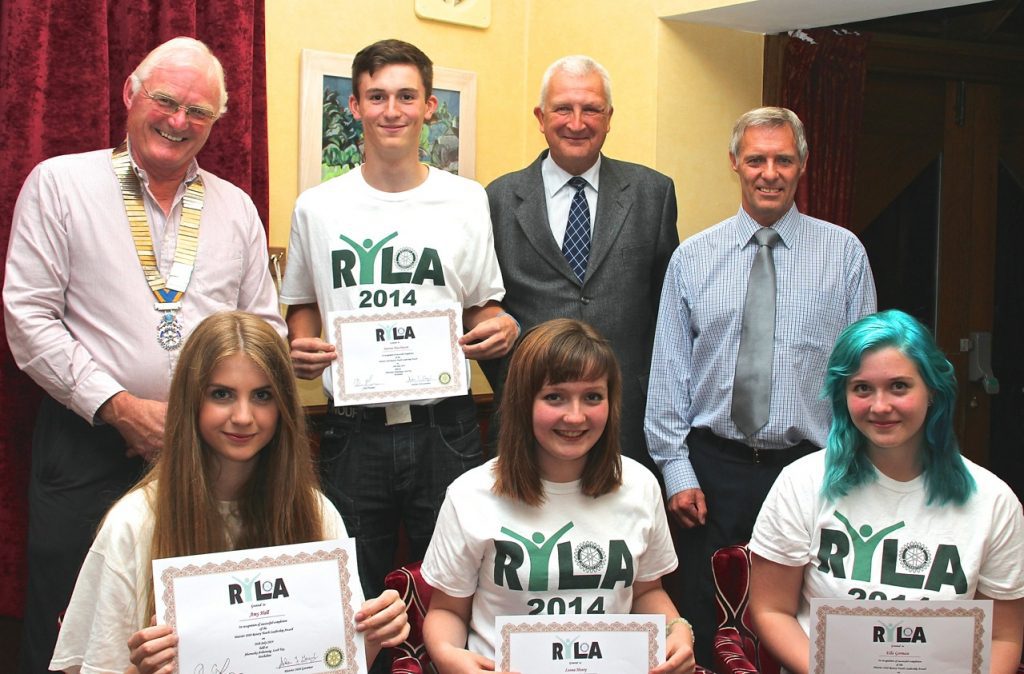 Kirkcudbright Rotary Club recently enjoyed a 'Youth Celebration Evening' when a number of young people came along to join them for a meal and to receive trophies, certificates and prizes for their achievements. This allowed the young people to talk to the Rotarians and take questions about what they have been doing.
First to speak was 11 years old Alexander McCormick from Kirkcudbright Primary School. Alex proudly talked about his enjoyment of photography and explained how he won the Kirkcudbright Club Young Photographer competition, the Rotary District 1020 round of the competition and then the National Final making him the RIBI UK Junior Young Photographer of 2014. He explained that the inspiration for his winning photographs was his younger brother who has Downs Syndrome. Alexander told that he had been presented with a trophy, a certificate and a cheque for £100 at the Kirkcudbright Rotary Club Art Competition Presentation Evening in the Town Hall in June and that he had also won £25 for his school. When asked about how he hoped to spend his own prize money he said he would like to buy a better camera.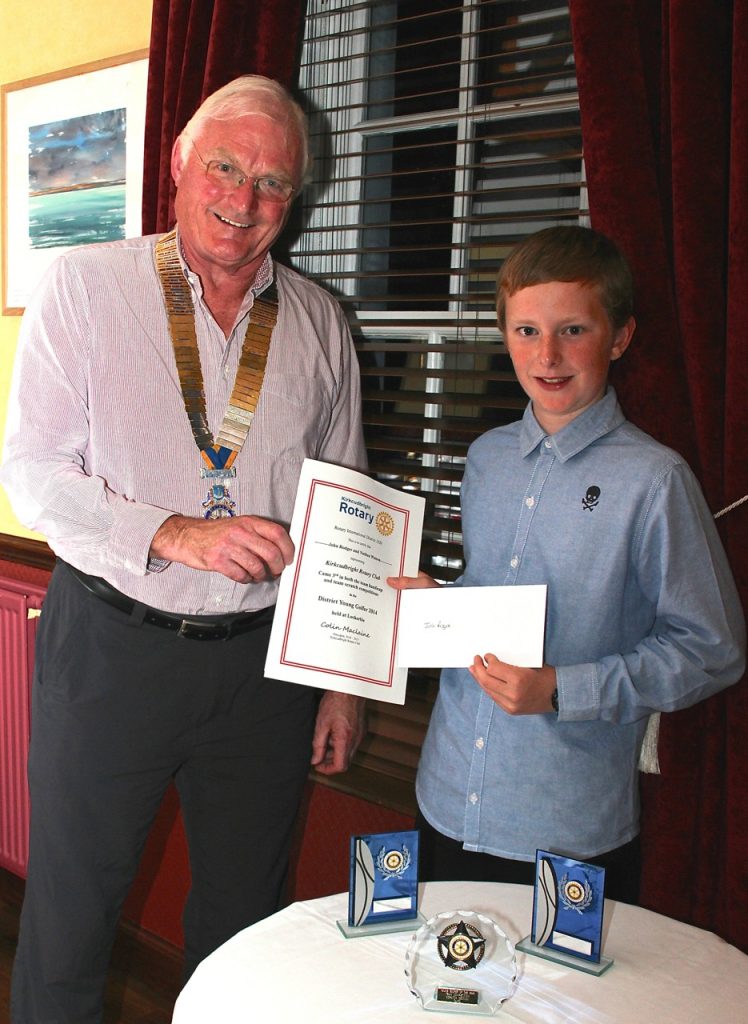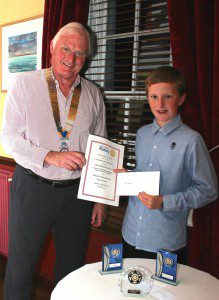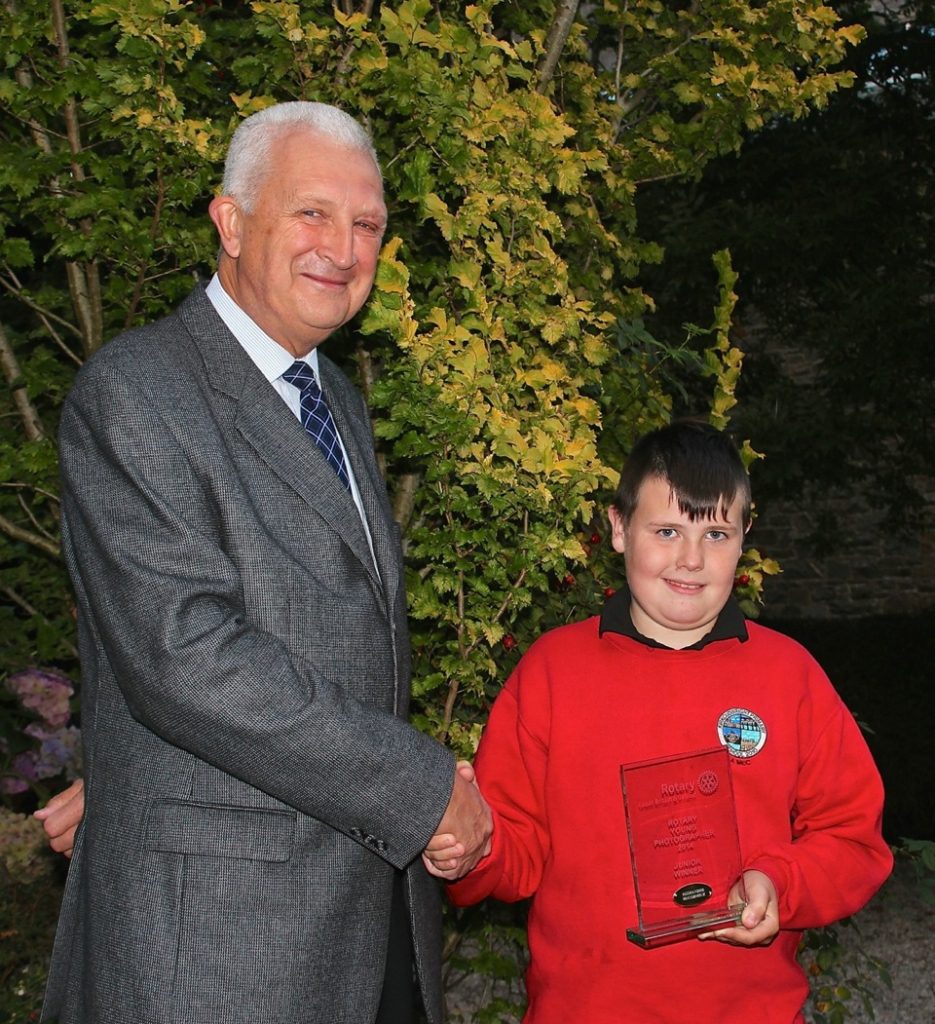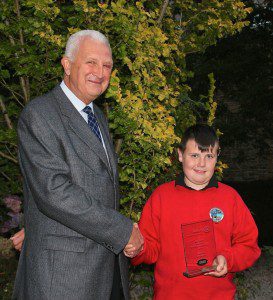 12 years old John Rodger explained how he and Nathan Watson, after winning the local Kirkcudbright round of the Rotary Young Golfer of the Year competition, had then gone on to take part in the District 1020 Final which was held at Lockerbie. Nathan finished 3rd in the individual competition and together the two young men came third in both the Scratch and the Handicap Team competitions. President Colin MacLaine presented John with his trophy, a £25 voucher from Rotary and a certificate.
Finally, four 16/17 years old students from Kirkcudbright Academy, Darren Hutchieson, Ella Gorman, Amy Hall and Leonna Henry, treated the audience to a talk about their experiences at the Rotary Young Leaders Award course. This was held at the Abernethy Trust's Residential Outdoor Centre at Ardeonaig on the south shore of Loch Tay in July. They explained the activities that they undertook and how they met and overcame the challenges that these activities posed. They also reflected on how the experience of RYLA had given them new leadership and life skills. They all thanked Kirkcudbright Rotary Club, who sponsored them, for what they all saw as a life-changing opportunity.
Kirkcudbright Rotary Club is pleased to work closely with the Academy and the local Primary Schools to provide opportunities for young people and to support the schools' relationships with the local community.