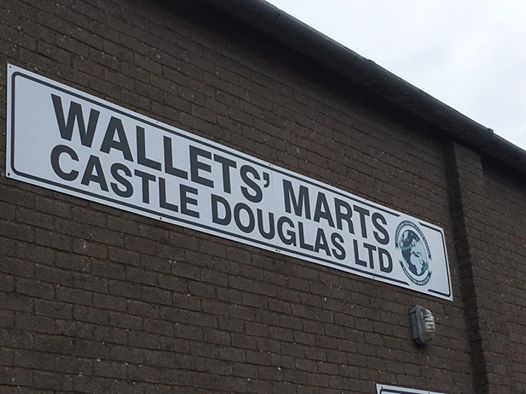 Wallets Marts Castle Douglas Limited on Tuesday 18th April 2017 had forward 325 prime and cast sheep.
237 Prime hoggs sold to average 172.14 (SQQ 177.38). All classes were sharper with an end of season show forward. Top today was heavy Texels from Messrs Watson, High Borgue at £90. Top price per kilo were Blackface hoggs at 190.5p from Messrs Welsh, Lochurr, Moniaive.
Cast ewes would be similar apart from overfat ewes which would be cheaper. Top was £113 for Texel rams from Irelandton and ewes topped at £109 for Suffolks from Mossend.
56 25.5-32 Average 168.17 Top 186.5
Blackface
£58 Lochurr; £53.50 Irelandton; £51 Lochurr
Texel
£48 Irelandton
Suffolk
£49.50 Galtway
46 32.1-39 Average 182.47 Top 190.5
Greyface
£66, £61.50 Lochurr
Blackface
£72 Lochurr; £70.80 Irelandton
77 39.1-45.5 Average 179.26 Top 186.7
Texel
£84 Fauld O' Wheat; £82 West Barmoffity; £79 Irelandton
Cheviot
£83, £78, £71 Halket Leaths
Greyface
£74 Lochurr
Blackface
£77 Mains of Collin; £76.80, £76.50 Irelandton;
41 45.6 – 52 Average 165.97 Top 172.3
Suffolk
£81 Galtway
Blackface
£79 Irelandton; £77.50 Laghead
Cheviot
£82 Halket Leaths; £82, £79 West Barmoffity
17 52+ Average 149.01 Top 162.3
Suffolk
£83 Galtway; £77 Halket Leaths
Texel
£90, £87.50 High Borgue
Greyface
£77 Mains of Collin
Ewes
Beltex
£105 Mossnae
Texel
£78 West Barmoffity; £77 Fauld O'Wheat; £77 Glenroan; £76, £74 Meiklewood; £72 High Borgue
Greyface
£79 Lintmill; £73 Barharrow;
Suffolk
£109 Mossend
Blackface
£54.50 Langbarns; £54, £52 High Borgue; £53 Auchenleck
Cheviot
£78 Grange; £69 Glenroan
Rams
£113 Irelandton; £111 Grange;
Comments
comments