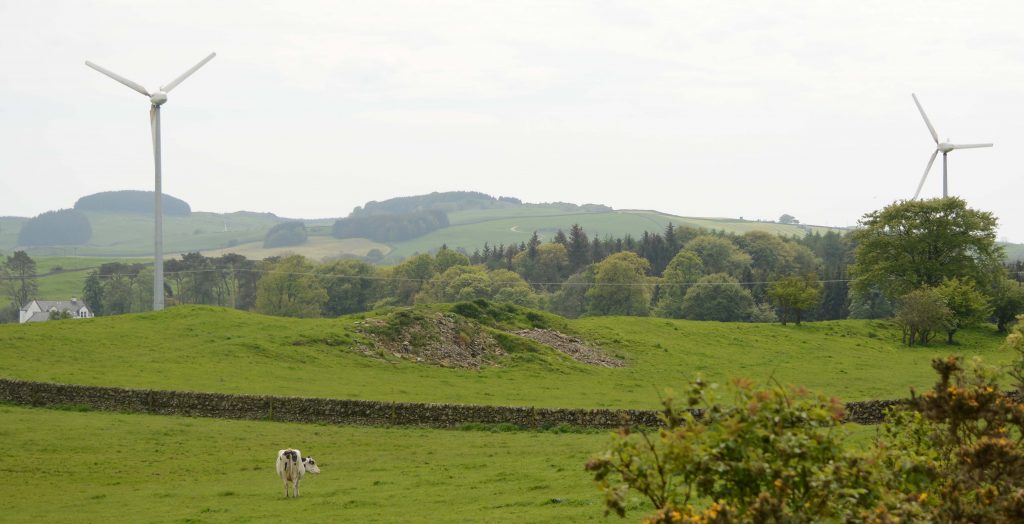 NFU Scotland's Renewable Development Initiative (RDI) is helping Scottish farmers and land managers fulfil their energy generating potential.
Speaking at All-Energy, a two-day renewable energy exhibition and conference, being held today and tomorrow (Wednesday 21 and Thursday 22 May) at Aberdeen Exhibition and Conference Centre, RDI co-ordinator Thomas McMillan of Smiths Gore, detailed how the initiative has already shown hundreds of farmers energy projects that are already contributing to farm businesses or at the planning stage.
RDI on-farm open days held across Scotland in the past six months have looked at wind, solar, biomass and anaerobic digestion. Events on farms this summer will also let farmers see farm-scale wind, hydro, solar and biomass installations.
Speaking in Aberdeen, Mr McMillan said:
"It is fantastic to be given a platform at All Energy to showcase what leading farmers are already doing – or are planning to do – on the renewable energy front in Scotland.
"We have had a great response to the initiative to date and have featured a variety of projects with farmers taking forward a range of technologies at different scales.
"Our open days have encompassed substantial community projects supported by the CARES fund to farmers leading in the advancement of pioneering technology such as a biomass gasification project.
"The work on driving agri-renewables forward continues this summer with another programme of on-farm events. There is an appetite within the sector for practical information and an appreciation that renewables can add value to the business mix." Ends
Comments
comments