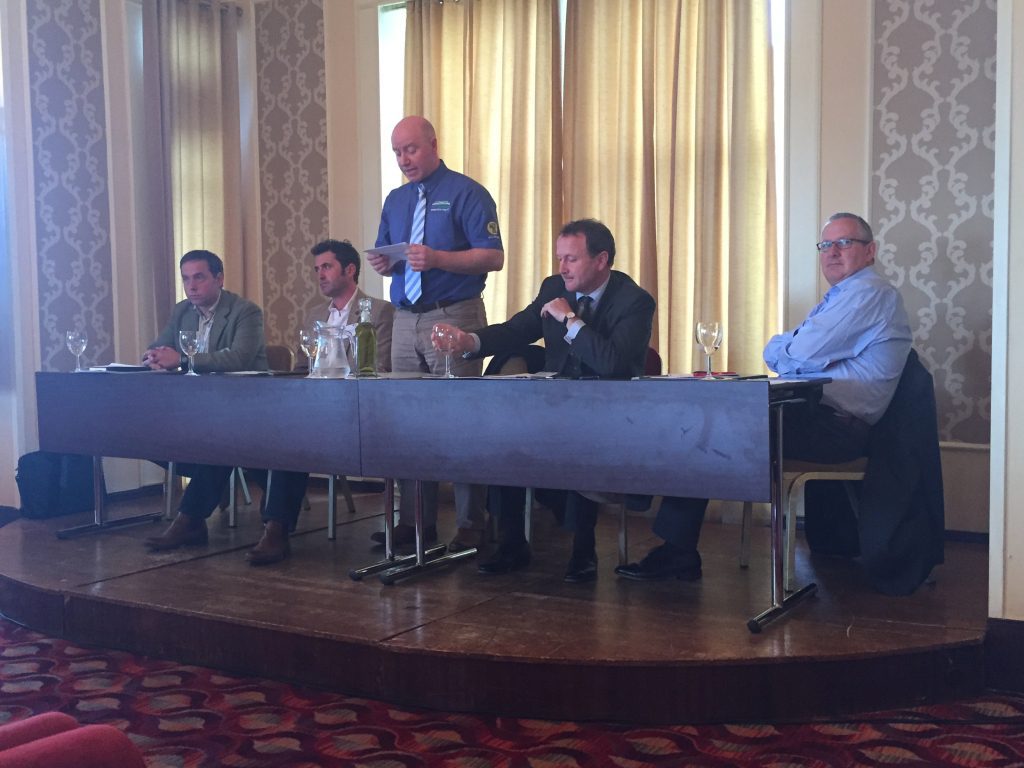 Where will your agri business be in 10 years' time?
This was the question at the heart of an event which took place in Dumfries on Wednesday as part of Dumfries and Galloway Business Week.
The event, run in conjunction with Dumfries and Galloway Council, looked at 3 diversified agri businesses – how they came to be; where they are at and where they hope to be in 10 years' time.
The speakers, all members of NFU Scotland were Rupert Shaw, Gledpark; Duncan McConchie, Laggan Outdoors; Gary Mitchell (Chair of event), West Galdenoch; Adrian Dolby, Buccleuch. They were joined by Mark Fogden, Savills Smiths Gore. Panellists provided an insight into their business and the current difficulties being faced throughout the rural sector.