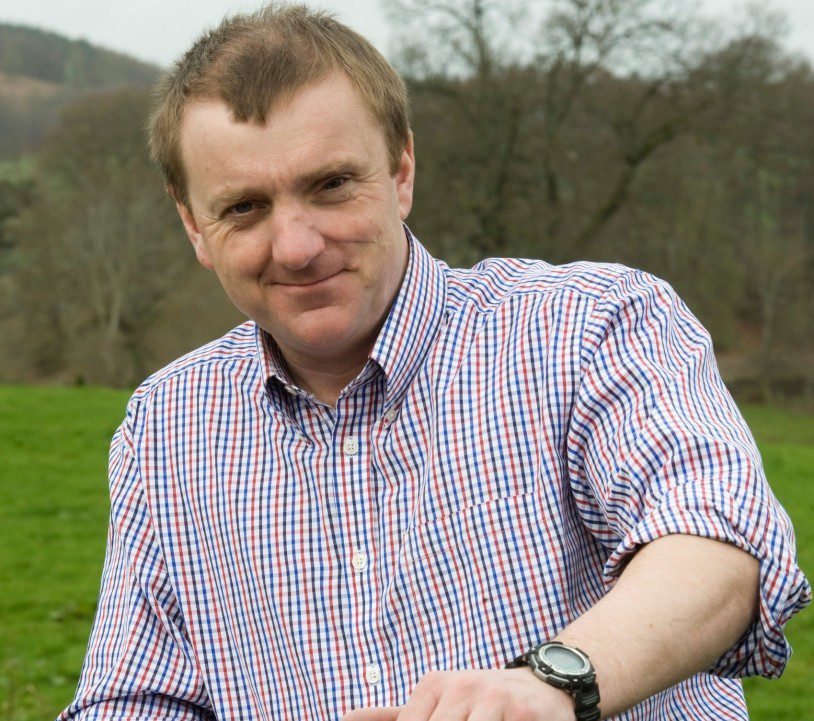 The dedication, commitment and skills of those who work in the Scottish sheep industry deserve to be recognised, according to Jim McLaren, Chairman of Quality Meat Scotland (QMS).
Performing the opening address at NSA Highland Sheep at Fearn Farm, Tain today (Tuesday 9 June) Mr McLaren emphasized that sheep farmers have a great deal to be proud of.
He also acknowledged the extent sheep farmers' profitability can be impacted by factors such as the weather this lambing season.
"Those of you who lamb earlier in the season will remember the warm start we had to the year – with a great spell of sunshine helping to get lowland lambing off to a strong start.
"The extent to which our industry is at the mercy of the weather was, however, brought sharply into focus with the persistent cold and rain later in the spring. This was a heartbreak for many of those running upland and hill flocks – resulting in losses and giving grass growth a major check," he said.
Observing that there is little farmers can do to influence the weather, Mr McLaren said there are steps which can be taken by producers to protect themselves from the impact of the unexpected. He urged farmers to take advantage of the opportunities to improve efficiency such as exploring the potential to improve profitability by making the most of grass.
"Likewise there is a limit to how much we can protect ourselves from global influences – such as currency exchange rates – on the prices we receive for our lambs and you will hear from Stuart Ashworth, our Head of Economics Services, about the many factors affecting our the sheep trade and lamb prices," he said.
Mr McLaren emphasised the challenge the industry faces to increase consumption of lamb in Scotland.
"We have a real challenge in Scotland in that Scots don't eat as much lamb as the rest of the UK and QMS marketing and PR campaigns work hard to encourage consumers to better appreciate the simplicity and versatility of cooking with Scotch Lamb. It is therefore fantastic to see Scotch Lamb burgers, from local farms including Fearn, being sold by the caterers, Ormiston and Watt, at this event.
"Each of us here today also has the potential to be a valuable brand ambassador for Scotch Lamb – with friends and family and at local shows and events."
He added: "I'm delighted to report that our award-winning 'Wham Bam' Scotch Lamb campaign last year saw retail sales of lamb boosted by 11% and we look forward to delivering another exciting campaign for the industry this year."
Mr McLaren pointed out that the extent to which QMS can deliver campaign activity on behalf of the sheep industry in Scotland is constrained by budget, given the "very substantial" amount of levy from Scottish sheep and lambs which is being displace due to sheep being slaughtered south of the border.
Animal welfare continues to grow in importance to consumers and Mr McLaren highlighted the importance of Scotland's long-running quality assurance schemes in being able to deliver confidence to consumers about livestock welfare and other aspects of production.
"It is also important that we remember the valuable role played by sheep production in Scotland in sustaining jobs and communities in some of the more remote and economically fragile parts of Scotland," said Mr McLaren.
"Last Friday – June 5th – was world environment day and it is also very vital that our sheep industry receives the recognition it deserves for the role our farmers play in maintaining Scotland's landscape and biodiversity.
"A recent study carried out over a 10-year period by ecologists at the James Hutton Institute and the Universities of Hull and Aberdeen has shown that grazing a mixture of sheep and cattle, at low intensity, is the best approach for maintaining biodiversity in the uplands."
Looking forward, Mr McLaren was upbeat about the long term future. "We have a great product in Scotch Lamb – natural, delicious and versatile – and we have a world which is increasingly demanding quality red meat so, despite the challenges we inevitably face, there is a great deal to feel positive about for the long-term."