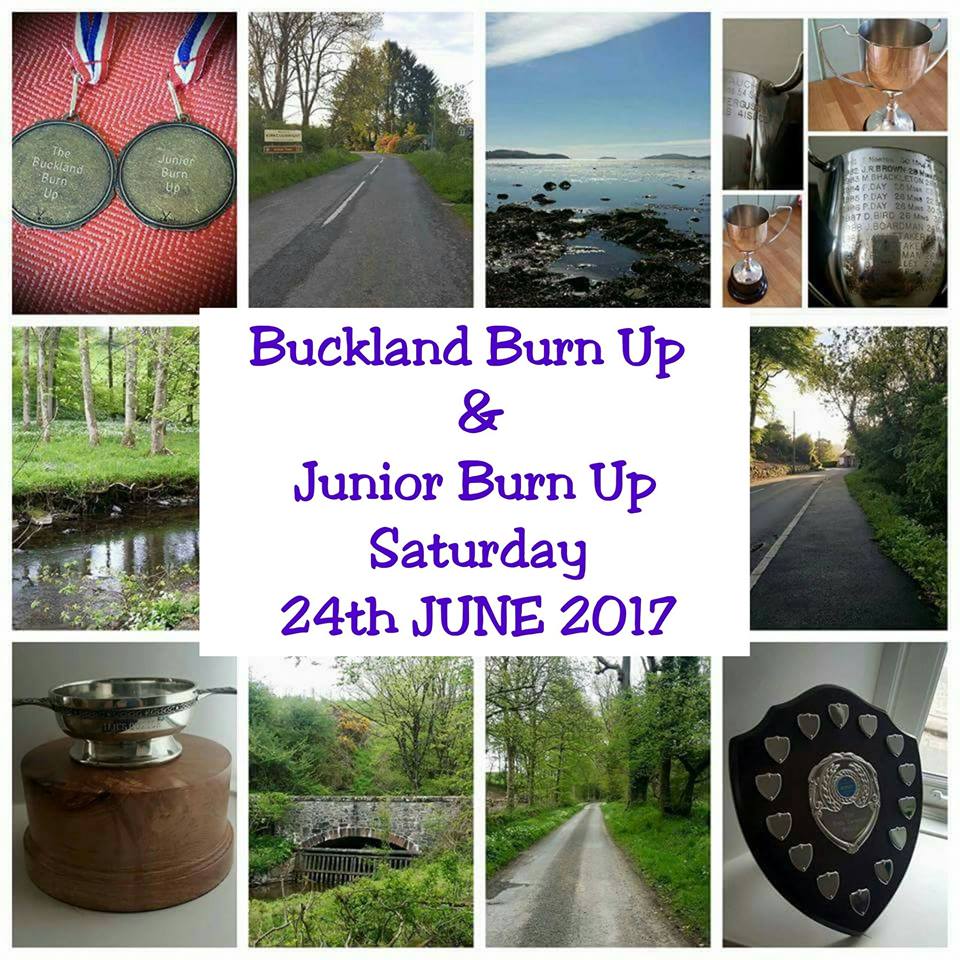 BACK for it's 3rd year, Kirkcudbright Summer Festivities brings you the 2017 BUCKLAND BURN UP. At  approximately  5 mile's long the road race offers  a fabulous scenic and challenging route giving you fantastic sea views,with tranquil woodland and beautiful farm land and all set in the lovely harbour town of Kirkcudbright.
The Buckland Burn Up will take place at 11am on Saturday 24th June, starting and finishing at Hope Dunbar park Kirkcudbright ( High Park)
There will also be a kids' fun run commencing at 11.05am , a 1km off road race which will be run around the park each child will recieve a medal and there is a prize for the winner. Entry forms are available from the Kirkcudbight Summer Festivities charity shop and the Kirkcudbright Working Print Studio  Entry on the day is from 9.30am -10.30 for the Junior Burn up the entry cost for the junior race is £2
There is plenty of car parking in Kirkcudbright town centre for free!
Please register and collect your race number between 09.30- 10.30 am.
There will be one water station en route and there will be water available for all participents at the finish line.
Full results will be detailed on our Facebook site. There will be prizes for 1st finisher and 1st female to finish and 1st Kirkcudbright finisher.
The minimum age for participation in the run is 15 years of age.
Entry prices are £5 in advance via www.entrycentral.com,  you may enter on the day at a cost of £6 , registration between 9.30-10.30 at Hope Dunbar Park. All finishers will receive a medal.
Comments
comments