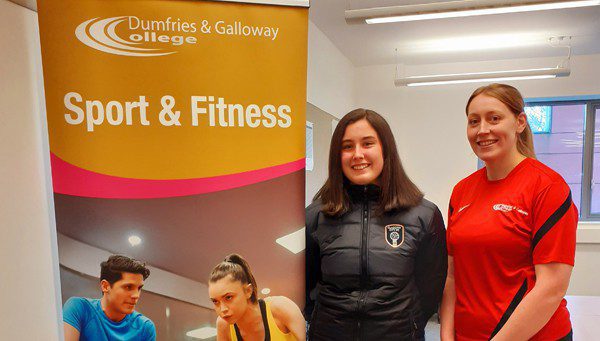 A star footballer for Scotland's top women's football club has had her boots sponsored by Dumfries and Galloway College.
Charlotte Bryden, who plays on the Glasgow City FC development team, received the sponsorship from her college for the season ahead.
The HNC Fitness, Health & Exercise student signed for the Glasgow side in December as part of their Academy, having previously played for Celtic U19s, and trains with them three times a week.She also plays on a national level with the team each Sunday.
Despite a demanding training schedule, Charlotte manages to balance her time between playing football and her studies by committing to study while she travels around the country with the team. Charlotte purchased a personal laptop so she could study no matter where she was.
The Dumfries and Galloway College community is delighted to be backing Charlotte on and off the pitch and wishes her every success for this season and beyond.
Commenting, Charlotte said:
"Dumfries and Galloway College is a great place to study as they give me the flexibility to get an education as well as furthering my football career.

"Signing with Glasgow City is something I'm really proud to have achieved and I'm delighted to know that my college is supporting me 100 per cent."
Dumfries and Galloway College Principal, Joanna Campbell, sad:
"We are so very proud to be backing Charlotte at this important stage of her journey. 

"She is undoubtedly a great football player but she's also a very diligent and hardworking student with a real skill for time management.

"All of us at Dumfries and Galloway College will be rooting for her and her teammates as they go for a staggering 14 titles in a row."