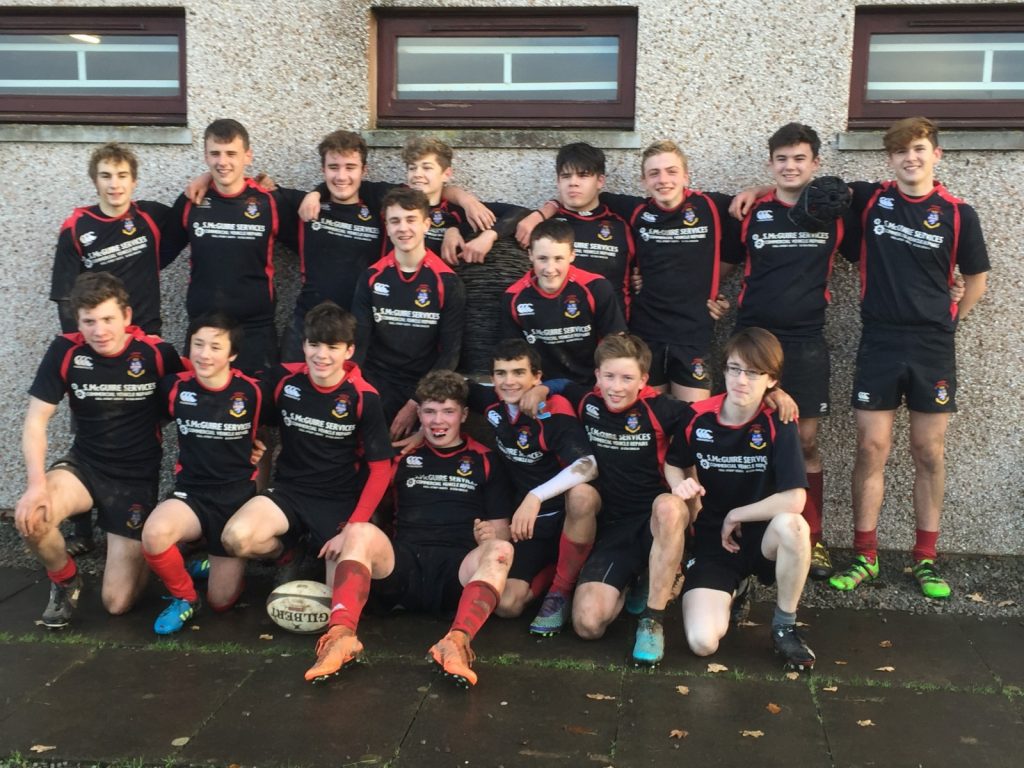 Dumfries Under 16's 5 v 64  Stewartry Under16's 
The scoreline does not reflect the effort put in by the Dumfries boys for 60 minutes of the game.  Stewartry only led by 14 points at half time and Dumfries were putting up a good fight.
However in the second half Stewartry continued to show good structure, and out performed Dumfries in rucking and loose play. Best for Stewartry on the day was Fraser Forsyth who was involved in everything.  The Stewartry forwards had a good day and played better as a unit for most of the game.  In the end Stewartry wore down their local rivals with hard rucking, good support and tackling.
Next up is a double header away at Cumnock v Cumnock and Biggar (2pm KO) before the West Regional cup starts.
Stewartry Try Scorers:
> Matthew Coupland 4
> Andrew Budde 2
> Joseph Strain 1
> Lochlann Spence 1
> Fraser Forsyth 1
> David Martin 1
> Conversions:
> Joseph Strain 6
> Lochlann Spence 1
> Stewartry Squad
> Joseph Strain (Captain)
> Archie Picken
> Fraser Forsyth
> Alistair Wood
> Lochlann Spence
> Gregor Todd
> Archie Nicholson
> Ryan Cochrane
> Andrew Budde
> Connor McGuire
> Glen Duke
> Casey Broomhall
> David Martin
> Matthew Coupland