Dumfries Curlers enjoyed a fantastic season of curling on the local front and an outstanding season on the national and international scene.
Home Grown Talent excelling on the National & International Front.
Grant Hardie & Ross Whyte part of Team Scotland who won the European Championship Gold Medal.
Grant Hardie was part of the Winning team at the Continental Cup in Las Vegas and also defended his Scottish title going onto represent Scotland at the World Mens in Canada
Ross Whyte won the Scottish Junior Championships, going on to claim a World Junior Bronze medal for Team Scotland before representing GB at the Uni Games being selected as the flag Barrier and coming home with a World Uni Games Bronze Medal.
Sophie Jackson won her first Scottish Ladies Championship and went on to represent Scotland at the World Ladies Championships in Denmark.  She was also pick as Skip for the World Uni Games Ladies GB Team.
Fay Henderson claimed an invite to the Scottish World Junior B Play-Off with some outstanding performances early in the season, she went on to finish 4th at the Scottish Junior Championships before picking up her first Scottish Junior Title winning the Junior Scottish Mixed Doubles Championship.
Hamish Gallacher was selected for the European Youth Olympics Team and went on to lead the team to an undefeated Gold Medal and Youth Olympic Champions under the guidance of Team Coach Scott Hamilton.
Hamish Gallacher, Scott Hyslop, Jack Strawhorn & Jack Carrick claimed the U17 National Title
Orrin Carson, Logan Carson, Archie Hyslop & Charlie Gibb retained the U14 National Title and also qualified for the u21 Scottish Championships for the first time.
Local Honours were also handed out on the night.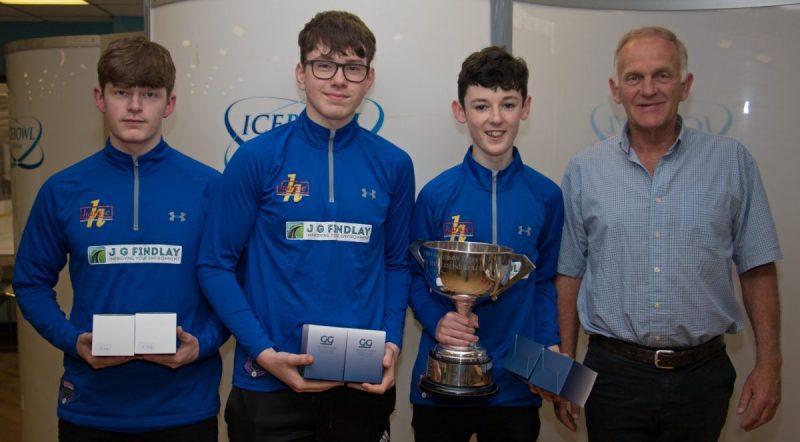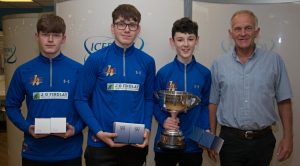 League 1 Sponsored by James Kingan & Son was won by Struan Carson, Cameron Wishart, Jay Maxwell, Stuart Robson and prizes presented by David Kingan
League 2 Sponsored by Border Office Supplies was won by Fraser Morton, Fay Henderson, Andrew Morton & Chalmers Porteous
League 3 Sponsored by JJ Curries was won by Scott Hamilton, David McMiken, Stuart Henderson & Bruce Gallacher
Nithsdale Trophy was won by Fraser Morton, Finlay Kennedy, Peter Thomson & Hannah Scally
Club Championship was won by Dumfries Young Curlers, Scott Hyslop, Fay Henderson, Jack Carrick & Mollie Milligan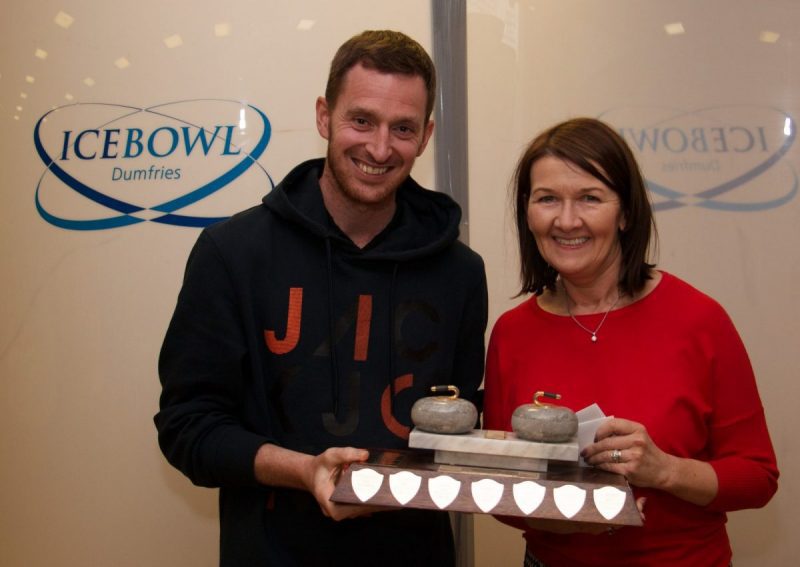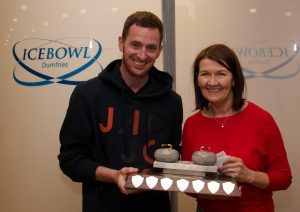 The Scottish Open Pairs Qualifier sponsored by Hardie Engineering Ltd was won by Graham Sloan & David Owen with prizes presented by Fiona Hardie
Points Championship was sponsored by the Rivendell Guest House
Junior Winner – Orrin Carson, Ladies Winner – Claire Sloan, Gents Winner – Fraser Kingan, Senior Winners – Iain Jamieson & Jim Hogg, Overall Champion – Fraser Kingan.
Mixed Pairs Sponsored by Ted McKie was won by Hamish Gallacher & Nancy Gallacher
Skins League was won by Jim Hogg, Iain Jamieson, Stuart Armstrong & Sandy Cairnie
Senior League A was won by Jim Hogg, John Graham, Ian Wallace & Stuart Armstrong
Senior League B was won by Hazel Wales, Mima Telfer, Maureen Woods, Sheila Glendinning & Liz Donnan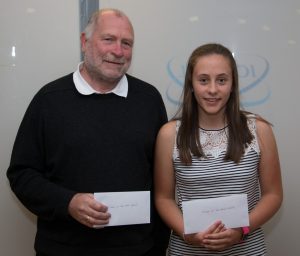 Female Curler of the Year was Fay Henderson & Male Curler of the Year was Jim Hogg