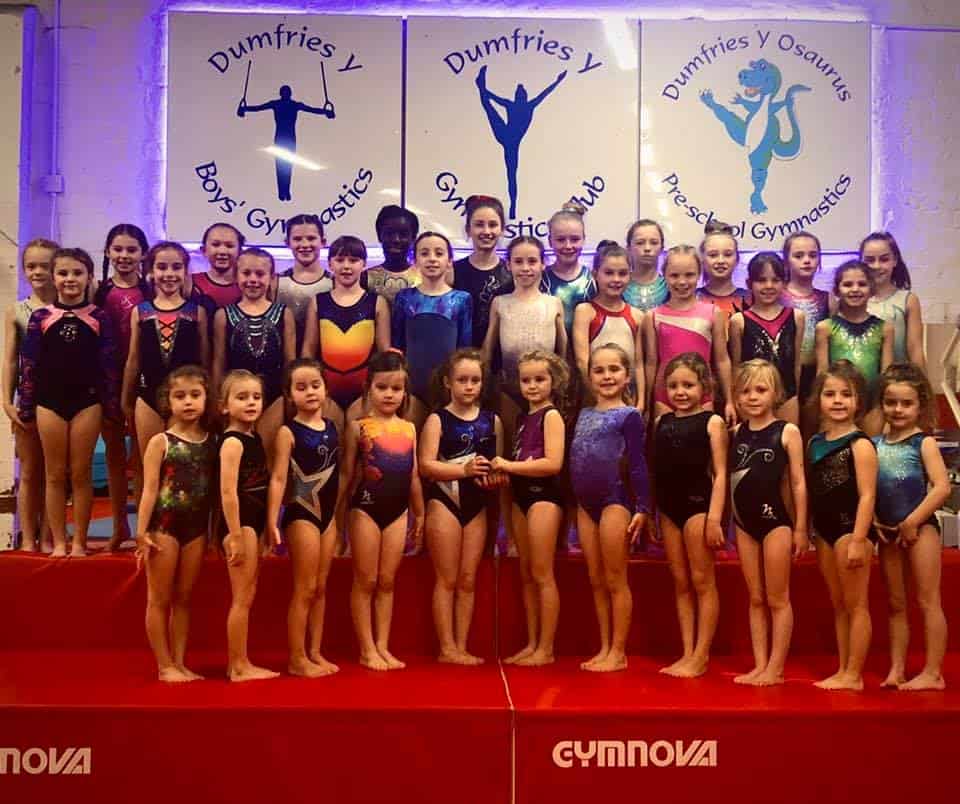 Dumfries Y Gymnastics Club were crowned with the prestigious title of Club of the Year 2019 last weekend at the Scottish Gymnastics Awards in the Raddison Blu in Edinburgh. This is an amazing achievement for this local club.
The Club was formed in 1977 and moved into their own premises in 2017, providing the only dedicated gymnastics facility in Dumfries and Galloway. Since the move, their membership has grown fivefold to over 300 gymnasts, ranging in age from 6-weeks old to 16 years old.
This year the Club has focussed on developing their workforce and creating coaching pathways for older gymnasts.
Dumfries Y Gymnastics Club reached the final of the Aviva Community Fund in 2017 and 2018 to win £25,000 but were unsuccessful. Over the last two years they have secured various funding grants and have raised over £20,000 in fundraising activity. As a previous finalist they have now been invited to take part in a trial of Aviva's latest fundraising initiative, Aviva Community Fund through Crowdfunder.
Their Crowdfunding Page is now live and to gain credibility they need to secure as many pledges as soon as possible. This will then encourage a wider audience to pledge. On 26th November 1000 of Aviva's employees will choose what project they would like to donate their £250 voucher to.
If the Club are successful in raising their target of £6,000 the money will be used to complete their bathrooms, kitchen and dining/viewing area.
To make a pledge please visit their Crowdfunding page – https://acf.crowdfunder.co.uk/dumfries-y-gymnastics-club-expansion-plan