Thornhill Race Ace Ross Wylie receives vital backing for 16-race campaign from former co-driver David Mason.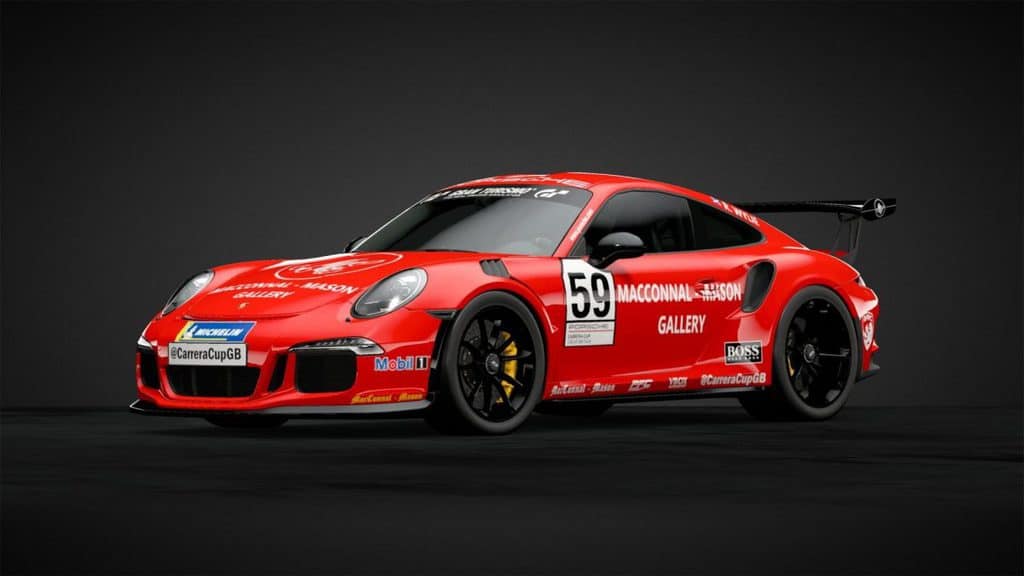 Scotland's Ross Wylie will be gunning for success in the televised Porsche Carrera Cup GB this year. The 28-year-old from Thornhill near Dumfries contests a full 16-race season with In2Racing, the Warwickshire-based team in which Wylie scored four top-five placings in the final four races of last year's series.
The 2014 British GT4 Champion finished third in the 2017 Porsche Carrera Cup GB "Rookie" title race, the same year Ross won the Britcar Endurance Championship outright after 10 overall podiums including four wins. Wylie netted the 2018 Britcar Endurance Championship Sprint S1 title in 2018 with co-driver David Mason OBE and last year racked-up six top-four Britcar Class 2 placings, including three class poles, before Mason suffered an incident causing extensive damage to his FF Corse Ferrari 488 Challenge which curtailed their season.
Mason's MacConnal-Mason Gallery is the primary sponsor of Wylie's campaign this year in what is the fastest single marque GT racing championship in the UK. The series visits eight of the UK's most famous race circuits including Silverstone and Brands Hatch. Rounds 11 & 12 are held at Knockhill near Dunfermline over 28-30 August. The Porsche Carrera Cup GB races feature on the prestigious ToCA British Touring Car Championship weekends and appear on national television.
The Porsche 911 GT3, powered by a four-litre, six-cylinder engine, can achieve speeds of around 170 mph.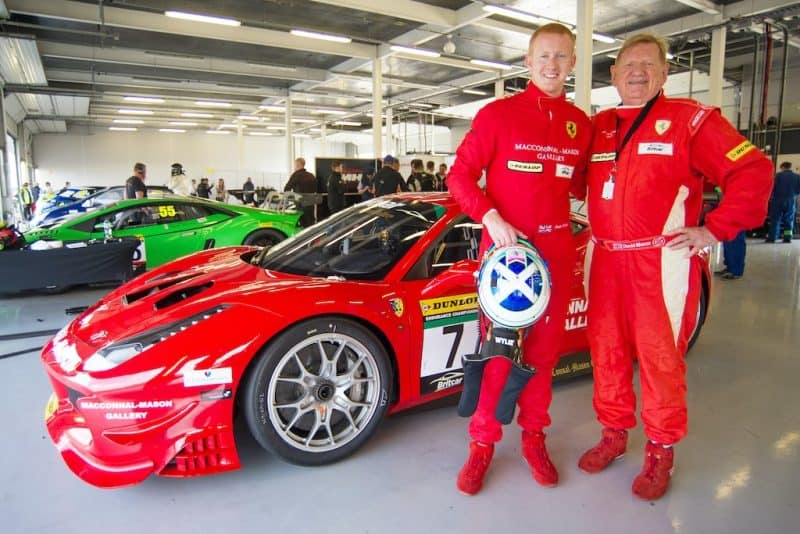 Ross Wylie (GB):
Age 28. Born & Lives Thornhill nr Dumfries, Scotland:
"I am not there to make up the numbers and want to give it a good crack. I'm also under no illusion that the series is without doubt, the most competitive one-make series around and is arguably the toughest championship I have even contested. Additionally, the 911 GT3 is one of the most difficult cars I have driven but this only adds to the attraction.

"Having previous experience in the car and championship will definitely be a big help. I had a successful return to the championship last season with IN2 and I'm looking forward to working with them again in 2020, they have a wealth of experience in the championship and it is vital to have that level of support.

"I am incredibly grateful for the support from David [Mason]. We have developed a great friendship over the past few years, both on a personal and professional level. Having David's belief in my ability as a driver is fantastic. He has a tremendous wealth of experience in motorsport, both sides of the fence, as a driver and a sponsor, which is great for my confidence as we enter the season ahead."
David Mason OBE (pictured above right with Ross):
"I've driven against Ross and with him and I believe he's a very fast, talented driver. I've raced for a number of years, in a variety of categories including Formulae Junior, Two and Three, and been up against a lot of quick drivers, but Ross is a tremendous, brilliant and gifted driver who deserves a break. 2020 will not be my first foray into sponsorship having sponsored the March [1976] and Arrows [1983] Formula One teams. I'm very much looking forward to attending all of Ross's Porsche races."