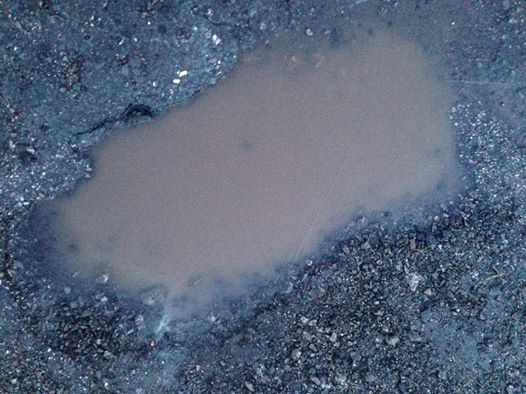 Galloway and West Dumfries MSP Finlay Carson has marked National Pothole Day by backing calls for a £100 million pothole action fund to tackle the scourge of potholes across his rural constituency.
The local highlighted his party's pledge to introduce a £100m pothole fund that would be used to repair the country's pothole-ridden roads if they were elected into power.
Mr Carson, who ran a petition last summer calling for the A75 and A77 trunk roads to be repaired which gained over 4,700 signatures says motorists have had enough of driving on roads that always have the potential to cause damage to their vehicles.
Commenting, Finlay Carson MSP said: "The state of the roads are absolutely appalling across my constituency and show no signs of improving.

"Constituents always inundate my inbox with tales of damage by potholes and how poor the roads are when they are having to drive them every day.

"The fact that over 4,700 people signed my pothole petition speaks volumes and shows the urgent need for much more investment to be made across Galloway and West Dumfries's road infrastructure, which is why I back plans to create a dedicated pothole action fund.

"On National Pothole Day, I am once again finding myself having to lament the unacceptable state of the roads in my constituency, rather than finally being able to say that pothole repairs are taking place.

"It's not good enough and the sooner we have a dedicated pothole fund to tackle this problem, the better."