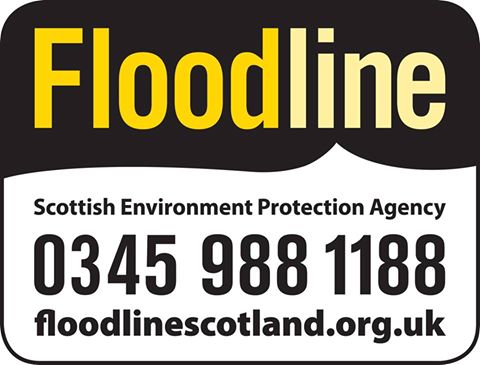 An updated FLOOD ALERT has been issued for Dumfries and Galloway.
This alert is for coastal flooding and flooding from surface water and small watercourses.
Localised flooding of low-lying coastal areas and roads is possible as a result of the current high spring tides. The greatest risk is around the time of high water on Monday night, which varies along the coast but will occur around midnight. As wind speeds increase overnight there may be spray and wave overtopping in exposed areas.
Heavy rain overnight from Monday evening into Tuesday morning across southern parts of the region could cause flooding from surface water and small watercourses. There could be isolated flooding to low-lying land and roads, particularly in known trouble spots.
Remain vigilant and remember, it is your responsibility to take actions which help protect yourself and your property.  Advice and information is also available through Floodline on 0345 9881188.  This FLOOD ALERT UPDATE is now in force until further notice.  If you haven't already signed up to receive free flood messages, please call Floodline or register online at sepa.org.uk/floodingsignup.
Your Floodline quick dial number for this area is 24300