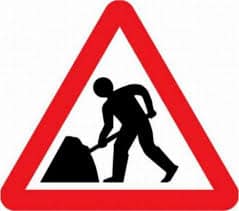 A maintenance scheme to improve white lining on the A75 between Gretna and Eastriggs will take place overnight between 8pm and 6am, each night, on Wednesday 25th November and Thursday 26th November 2020.
The work, with a value of £22,000, will benefit around 10,958 road users travelling this route each day, by improving road safety and reducing the need for more extensive maintenance in future.
A full closure of the westbound and eastbound A75 carriageway is required at this location during the work, with a signed diversion route in operation.
Northbound traffic on the A74(M) joining the A75 will exit at the Gretna off slip road and travel on the southbound Glasgow Road to the B721 Annan Road to re-join the A75 at the B721 Junction. Glasgow Road traffic joining the A75 will follow the same diversion.
Eastbound traffic on the A75 heading for the southbound A74 (M) will be diverted to join the B7076 Glasgow Road and travel south to  re-join the A74 (M) at the A6071 / A74 on slip road.
Please note, all schemes are weather dependent and may be cancelled or rescheduled if weather conditions are not favourable.