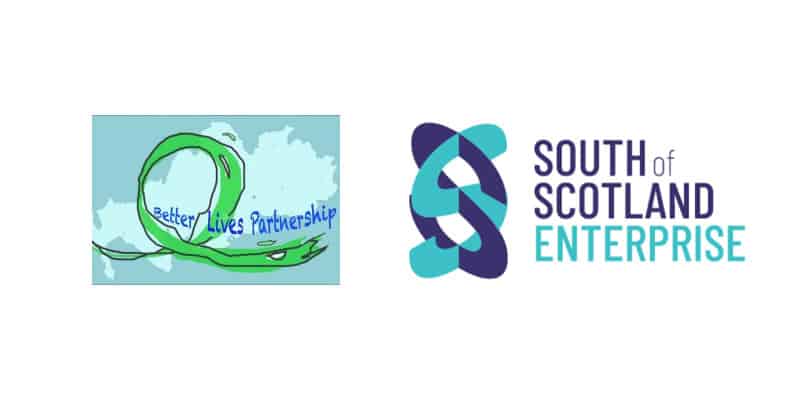 On 23rd July during Politics Scotland, Fiona Hyslop (Scotland's Economy Secretary), announced 28 of the SOSEP funded projects amounting to £2.1 million in funding for South of Scotland Projects. Better Lives Partnership was fortunate to receive £275,000 funding to continue and develop their Bridge to Employment Programmes in Castle Douglas and Stranraer, supporting young people (16-25 years) with autism in Dumfries and Galloway.
The project offers employability skills training, work experience placements and enterprise activities, and is receiving £275,000 of Scottish Government funding.
Carolyn Kennedy, Better Lives Partnership's Project Co-ordinator says:-
"This grant will allow for the continuation and further development of both
The Better Lives Partnership, Bridge to Employment Project ensuring that more autistic young people (16 – 25 years) will be enabled to have choice and opportunities about their futures and
The Bridge to Business Programme (B2B) enabling entrepreneurial autistic young people to take their business idea and be supported to turn their passion into a small business giving them an income, independence and a sense of wellbeing and purpose.
In addition:
10 Jobs in Castle Douglas and Stranraer will be secured giving stability and reassurance to the Team.
We will undertake scoping in the East of region to look at the development of a B2E Programme for the young people of Annandale and Nithsdale. "
Data:
27 young people have been supported at B2E in Castle Douglas since opening in September 2017.
13 young people are being supported at B2E in Stranraer since it opened in January 2020
11 young people in their final year of mainstream education in Dumfries & Galloway are looking to attend B2E in Castle Douglas as part of an alternative timetable this year before transitioning to the B2E Programme in August 2021.
When she heard Fiona Hyslop's announcement on Politics Scotland one of our parents summed it up nicely – "I bet that's Better Lives she is meaning. How fantastic! It will make such a difference to many".