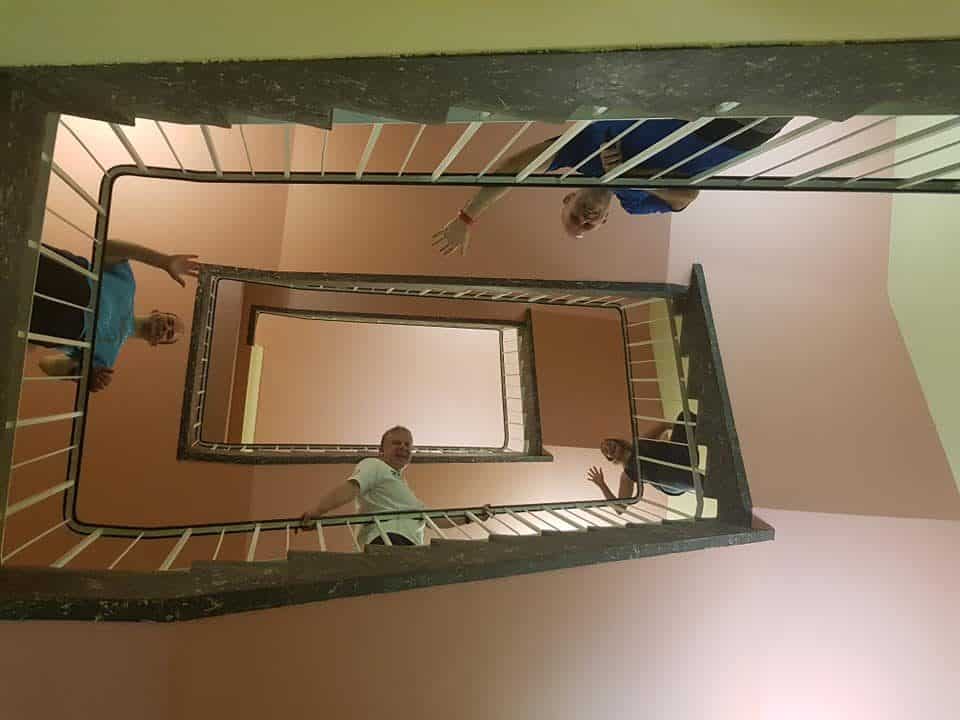 NHS staff in Public Health and Podiatry, along with a Macmillan Nurse and GP Practice manager wanted to show their appreciation and support for the charity, for their dedication and commitment throughout the COVID-19 pandemic. They participated in the Stair Challenge, climbing a total of 5,654 flights of stairs.
They were also supported by members of Dalbeattie Running Club, as well as a friend who is a home carer locally.  This challenge was completed by some at Mountainhall Treatment Centre, with others undertaking the challenge in their own homes.
They climbed the equivalent of Mount Everest, the Three Peaks (Ben Nevis, Scafell Pike and Snowdon), and locally Screel Hill at Palnackie.
Andrea Whelan, Nurse Consultant in Health Protection, said:
"I'm delighted that we have raised this amount for Blood Bikes, a fantastic group of people who really deserve this support. The Blood Bikes have provided us with a reliable service during this difficult time, helping us to transport COVID-19 tests across the region and to the labs in Glasgow. Everyone involved did so well with the challenge. We were all a bit sore afterwards but feeling fit too!"