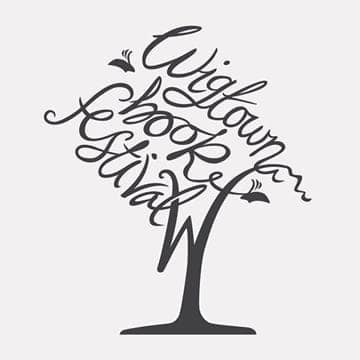 The biennial Wigtown Festival Company Dinner and Charity Auction took place on 5 April with gallant bidding on 20 live auction and 16 silent auction lots, a coin toss at a bottle of Bladnoch Whisky and raffle raising £5,000 for the charity.  Further to the event, an online auction is being held until the end of the month for an exciting array of lots.  The Festival Company is seeking public support for this fundraiser by offering the chance to bid by email.
Wigtown Book Festival turns 21 this year and will host a programme of almost 300 events over ten days from 27 September – 6 October.  The multi-artform event, which holds literature at its heart, offers a wide range of activities for children, young people, adults and families to enjoy.  Recent participants have included: Clare Balding, Susan Calman, Ann Cleeves, Louis de Berniѐres, Jeremy Bowen and Chris Brookmyre.
The annual Wigtown Book Festival, which is funded through a combination of public and private funding and earned income, welcomes over 13,000 unique visitors to Dumfries & Galloway to contribute £3.45 million to the local economy.  It is supported by 150 local volunteers who collectively give 4,000-plus hours of their time and who travelled almost 22,000 miles in 2018 to collect and return guest speakers to the nearest public transport links – without their contribution the festival simply could not take place.
The Company supports local writers and audiences across Dumfries & Galloway throughout the year and over the past twelve months, has reached more than 6,000 children and families through its outreach education programme, multi-sensory storytelling for children with acute and severe learning difficulties, Big DoG Children's Festival in Dumfries, and the annual Big Wig Festival in Wigtown. Writer mentoring and our team of Literature Ambassadors support the development of writers living in the region, and the Big Bang Weekend programme welcomed an audience of more than 3,000 people last month.
Wigtown Festival Company invites you to view the auction catalogue which can be found at www.wigtownbookfestival.com/uploads/Online-Auction-Catalogue-Final.pdf.  With auction lots ranging from original artwork to a bottle of SGT L McGuffie VC specially commissioned whisky and a property valuation to a butchery course, there is something for everyone.  Bids should be emailed by 5pm on 30 April to claire@wigtownbookfestival.com.
Our sincere thanks to those who have generously donated the auction lots and raffle prizes.  Wigtown Festival Company is extremely grateful for your support to enable us to continue to develop the annual Festival and year-round programme within Dumfries & Galloway.
For more information please visit www.facebook.com/WigtownBookFestival, www.wigtownbookfestival.com or telephone 01988 402036.