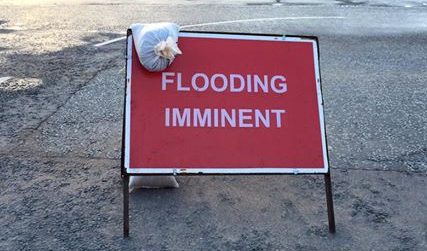 A FLOOD ALERT has been issued for Dumfries and Galloway February the 8th 2019. This Flood Alert is for coastal and river flooding impacts. 
High tides and large waves will affect coastal areas on Friday afternoon. High tide is expected at around 13:30 along most of the Solway coast. Impacts if realised could include flooding to low-lying land and roads and spray and wave overtopping around the time of high tide.
Heavy rain will be an additional hazard on Friday which may lead to some minor river or surface water flooding in known trouble spots.
SEPA will continue to monitor the situation and further updates will appear here if the situation changes.
Remain vigilant and remember, it is your responsibility to take actions which help protect yourself and your property.  Advice and information is also available through Floodline on 0345 9881188.  This FLOOD ALERT is now in force until further notice and was sent by phone and sms free of charge to registered customers of our Floodline direct warning service.  If you haven't already signed up to receive free flood messages, please call Floodline or register online at sepa.org.uk/floodingsignup.
Your Floodline quick dial number for this area is 24300
Comments
comments