Planning Application Approved
Dumfries and Galloway Council's Planning Committee today approved design proposals for the
development of Moat Brae House and garden as a National Centre for Children's Literature and
Storytelling.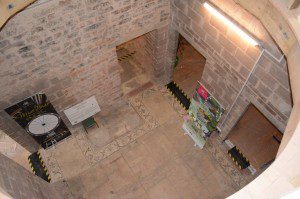 The Peter Pan Moat Brae Trust is delighted and relieved that the Planning
Committee has agreed its application for the development and we believe this to be a very
important moment for both the Moat Brae project and for Dumfries.
Today is the culmination of five years' hard work, determination and commitment by our Trustees,
our dedicated staff and all of our many partner organisations, supporters and friends.
To date the Trust has raised nearly £1m for the purchase and Phase A renovation of this fine
Georgian property and garden, and Moat Brae has now been saved. The architectural proposals
for its future have been the subject of very wide, informal public consultation and comments have
been overwhelmingly positive. The design has the support of the local Planning Committee,
Historic Scotland and the Architectural Heritage Society of Scotland and reflects the inspiration
and purpose of the project.
Chairman of the Peter Pan Moat Brae Trust, Dame Barbara Kelly said: "I believe this is a very
important project which will create a major attraction and focus for local, national and
international visitors. Moat Brae has massive potential to contribute to the local economic, social
and cultural regeneration of Dumfries; it has the ability to attract much-needed inward investment
and could create up to 35 new jobs.