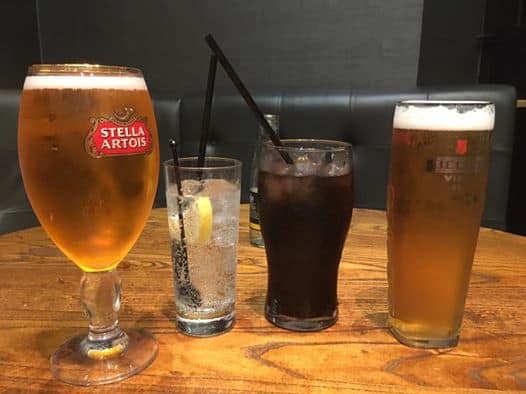 The UK Supreme Court has today ruled that minimum unit pricing for alcohol, which was passed overwhelmingly by the Scottish Parliament in 2012, can now proceed.
Health Secretary Shona Robison welcomed the decision and confirmed she intends to make a statement to Parliament shortly, setting out the Scottish Government's next steps.
Following the unequivocal backing of the highest court in Scotland – and a referral to the European Court of Justice – the UK Supreme Court has now dismissed an appeal by the Scotch Whisky Association and others, ruling that the proposed minimum unit pricing policy is appropriately targeted, lawful and proportionate.
Prior to implementing the policy, Ministers will now conduct a consultation on the proposed 50 pence per unit price and refresh the Business and Regulatory Impact Assessment (BRIA) that is required by Parliament. The Scottish Government anticipates setting the minimum unit price at 50 pence per unit, subject to the outcome of the consultation and the refreshed BRIA.
Ms Robison said:
"This is a historic and far-reaching judgment and a landmark moment in our ambition to turn around Scotland's troubled relationship with alcohol.

"In a ruling of global significance, the UK Supreme Court has unanimously backed our pioneering and life-saving alcohol pricing policy.

"This has been a long journey and in the five years since the Act was passed, alcohol related deaths in Scotland have increased. With alcohol available for sale at just 18 pence a unit, that death toll remains unacceptably high.

"Given the clear and proven link between consumption and harm, minimum pricing is the most effective and efficient way to tackle the cheap, high strength alcohol that causes so much damage to so many families.

"So we will proceed with plans to introduce minimum unit pricing as quickly as possible. I intend to make a statement to Parliament shortly setting out our next steps, including our preferred implementation timetable and how we will engage with retailers and industry to make this a success.

"The Scotch Whisky Association were within their rights to make this case. I am pleased that the case has now been settled decisively by the courts and I know the Scotch Whisky Association will accept the decision.

"The Scottish Government has always supported whisky as a key part of our economy and an icon of Scottish food and drink, and we will continue to work closely with the sector to ensure its economic success. We will also work closely on the promotion of safe and responsible alcohol consumption and the smooth implementation of the policy."
Background
In Scotland:
Annual alcohol deaths statistics published in August show there were 1,265 alcohol-related deaths in 2016. This is up from 1,150 in 2015, an increase of 10%.
On average, alcohol misuse causes about 670 hospital admissions and 24 deaths a week – death rates are almost 1.5 times higher than in the early 1980s.
Alcohol misuse costs Scotland £3.6 billion each year – £900 for every adult.
Scotland's problem is significantly worse than the rest of the UK. In 2016, 17% more alcohol was sold per adult in Scotland than in England & Wales.
Price
Affordability drives increased consumption – alcohol is now 60 per cent more affordable in the UK than it was in 1980
Weekly lower-risk drinking guidelines of 14 units can be bought for £2.52 – 18 pence a unit.
51% of alcohol sold in off-trade is less than 50 pence per unit.
Modelling from Sheffield University shows a minimum unit price of 50 pence is estimated to result in:
121 fewer deaths per annum by year 20 of the policy; and
A fall in hospital admissions of just over 2,000 per annum by year 20 of the policy
A preferred 50 pence per unit would mean:
A three litre bottle of strong cider at 7.5% ABV strength would cost £11.25.
Four 440ml cans of five per cent strength lager would cost at least £4.40.
A bottle of wine of 12% alcohol strength would cost at least £4.50.
A 70cl bottle of whisky could not be sold for less than £14.
The Alcohol (Minimum Pricing) (Scotland) Act 2012
Comments
comments