Sunday 21st May at 11:00 & 13:00 at Crawick Multiverse. 
Adult: £7.50 | Under 26: £3.50
Get ready to experience a day of adventure and excitement with the upcoming performances of Cat Sith at Crawick Multiverse. This interactive show, presented in collaboration with the D&G Arts Festival, promises to bring a thrilling and engrossing spectacle to audiences of all ages.
Cat Sith, a fusion of high-paced acrobatic puppetry and physical theatre, is a thrilling show that takes audiences on an unforgettable journey. Follow Sammy, cat catcher extraordinaire, as he tracks and stalks the elusive Cat Sith, a mythical highland spirit or modern cryptid, through the spectacular Crawick Multiverse. The show begins with independent dual walkabouts of the cat and Sammy, transitioning into a promenade pursuit, and culminating in a high-impact acrobatic circle act finale. Suitable for all the family, this show is sure to be a hit with audiences of all ages.
The shows will be held on Sunday 21st May at 11:00 & 13:00 at Crawick Multiverse. Adult tickets are priced at £7.50, while tickets for those under 26 are £3.50. Crawick Multiverse members can enjoy the show for free by emailing [email protected] to secure their tickets.
These shows will be filmed for future use, so make sure to be a part of this memorable event that you can experience again and again.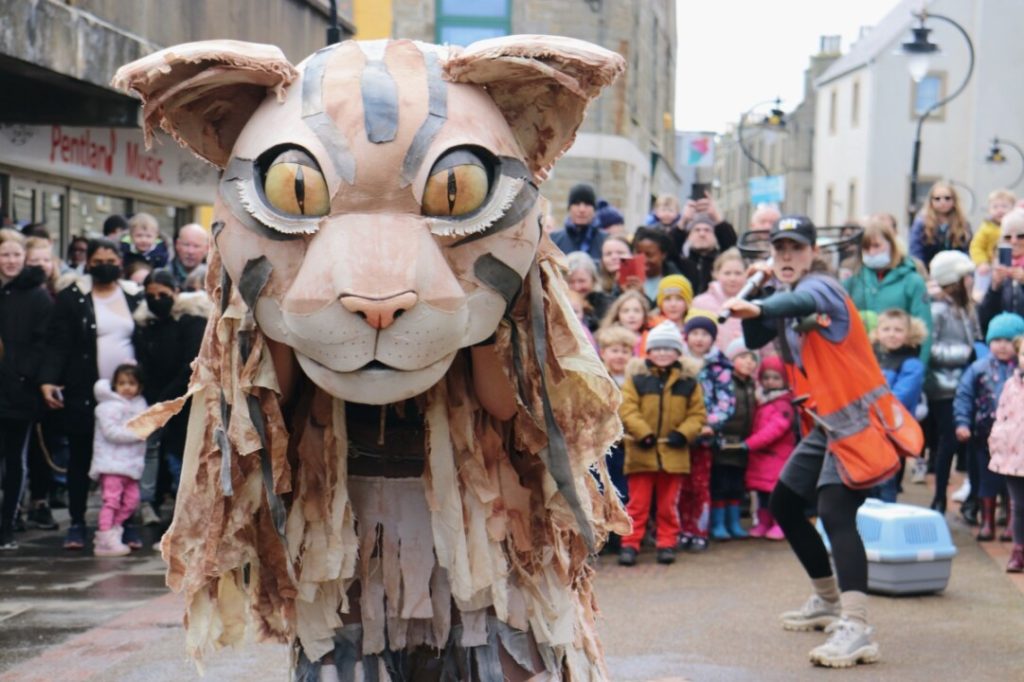 Located near Sanquhar, Crawick Multiverse is an outdoor space that features unique landforms, sculptures, and art installations. With its immersive and interactive experiences, Crawick Multiverse has become a popular destination for locals and visitors alike.
Don't miss your chance to join us for this unforgettable event. Tickets are selling fast, so book your spot now and experience a day of fun, adventure, and excitement with Cat Sith at Crawick Multiverse.
For more information or to secure your tickets, please contact Crawick Multiverse at [email protected] or visit their website at www.crawickmultiverse.co.uk.