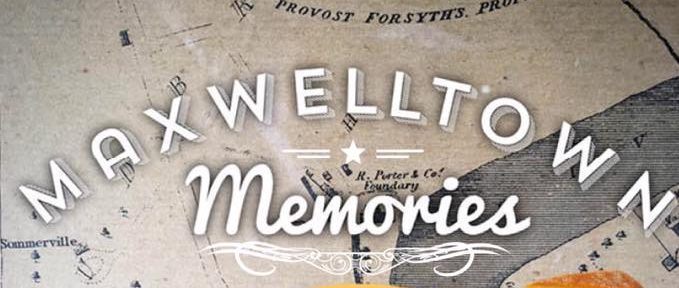 MAXWELLTON memories is a new social history project for North West Dumfries that will launch on the 28th of March 2017 to encourage people to tell their stories and reconnect with the area. The project invites people to come along to share their photos, films and stories with others while enjoying tea and cake in Lincluden and Lochside community centres.
Carol McCann from Tenants and Residents Association commented, "We're really excited about this new project; there are amazing stories to be told about many of the residents who first lived on the estates in North West Dumfries, and where they moved from. This project provides an opportunity to capture these stories while we still can, as well as sharing more recent stories that have contributed to the amazing vitality of our community in recent years."
From 10am on Tuesday 28th March, members of the public are invited to come along to Maxwellton Memories at Lincluden Community Centre and Lochisde Community Centre on Wednesday 29th March at 6.30pm to enjoy coffee, cake and a look back at the history of Lincluden and Lochside. The launch of the project is supported by DGHP and Our Place Lincluden and Lochside and is the start of regular drop-in sessions which will contribute to building up an archive of oral histories and still and moving images of stories from the other side of the river.
The project is co-produced by Maxwellton North Tenants Association and Creative Features Lincluden and Lochside; an exciting and innovative new project which uses creativity and local history to provide opportunities for young people within the Lochside and Lincluden areas of North West Dumfries to develop their skills develop their local area, increase their opportunities, improve their quality of life, connect with one another, try out new experiences and thrive as a community.
Comments
comments