The Galloway and Southern Ayrshire UNESCO Biosphere has launched the Climate Hub for Dumfries and Galloway, with two newly appointed officers delivering the £140,000 project to support action on climate change.
Part of the Scottish Government's new national network of Community Climate Action Hubs, the D&G branch is designed to support local groups to design and lead projects that mitigate climate change impacts, as well as to generate peer to-peer learning and collaboration between communities and other regional bodies. The Climate Hub offer includes seed funding that can be used to kickstart new ideas or support initiatives that are already underway.
Sarah Thomas takes the role of Climate Officer (West) and will be working across the Wigtownshire and Stewartry regions. A nature writer and author of ecological memoir The Raven's Nest, Sarah has years of experience in running environmental and arts events.
The new Climate Officer (East) is Steven Clark, covering Nithsdale, Annandale and Eskdale. Steven is well known to many for his previous work on climate change in D&G, before which he was a TV news correspondent reporting across Asia on extreme weather events exacerbated by global warming. Both officers will focus on bringing D&G communities together around themes of resilience, repair and wellbeing, connecting groups to resources including the Climate Hub Seed Fund and creative tools for learning and action.
The Galloway and Southern Ayrshire Biosphere covers 9,720km² of southwest Scotland, with nearly 70% of the UNESCO-designated region lying within D&G.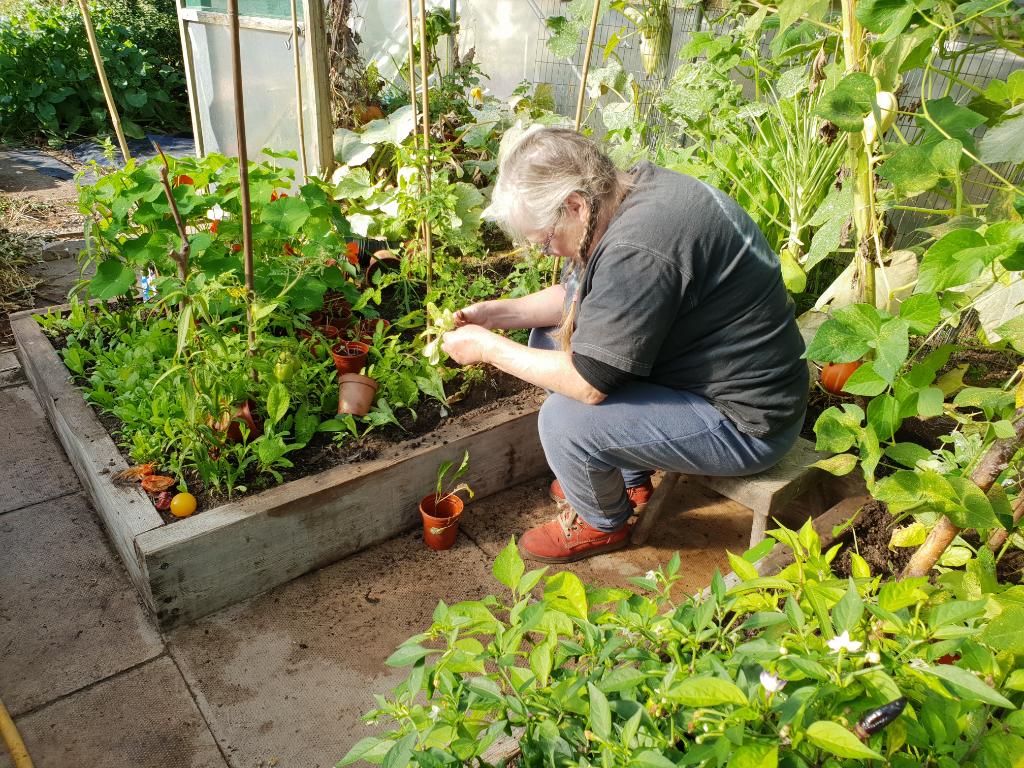 The organisation is founded on an ethos of partnership working towards global Sustainable Development Goals. The Biosphere's successes as an exemplar of 'green thinking' has hit the headlines several times this year, most recently for the launch of Merrick Knitwear, a social enterprise using local wool from Scottish Blackface sheep. The D&G Climate Hub is the latest example of the Biosphere being selected as a place for innovation and the testing of pilot schemes with the greatest potential benefits for people and nature.
Jenna Cains, who heads the GSA Biosphere's Community & Education team and is leading the D&G Climate Hub, said, "We're very pleased to have been able to recruit Sarah and Steven to the Biosphere staff and launch D&G's Climate Hub so quickly after our funding award from Scottish Government. This is a pivotal moment for Dumfries and Galloway and a real opportunity to ensure that the understanding, insights and experience of local people are at the forefront of climate adaptation."
Applications for the D&G Climate Hub Seed Fund are welcomed from any groups engaged with community building; circular economies (avoiding waste through repairing/sharing); and carbon reduction and sequestration (eg tree planting, local food production and culture). Groups do not have to be constituted to apply. For further information please contact Sarah [email protected] or Steven [email protected] and follow @dgclimatehub on social media. For more on the Galloway and Southern Ayrshire UNESCO Biosphere, please visit www.gsabiosphere.org.uk