Logan Botanic Garden near Stranraer in Dumfries and Galloway won the prestigious title of 'Family Venue of the Year' at the Scottish Hospitality Awards held at the Crowne Plaza Hotel in Glasgow, on Tuesday 21st May in a memorable celebration of the country's hospitality industry.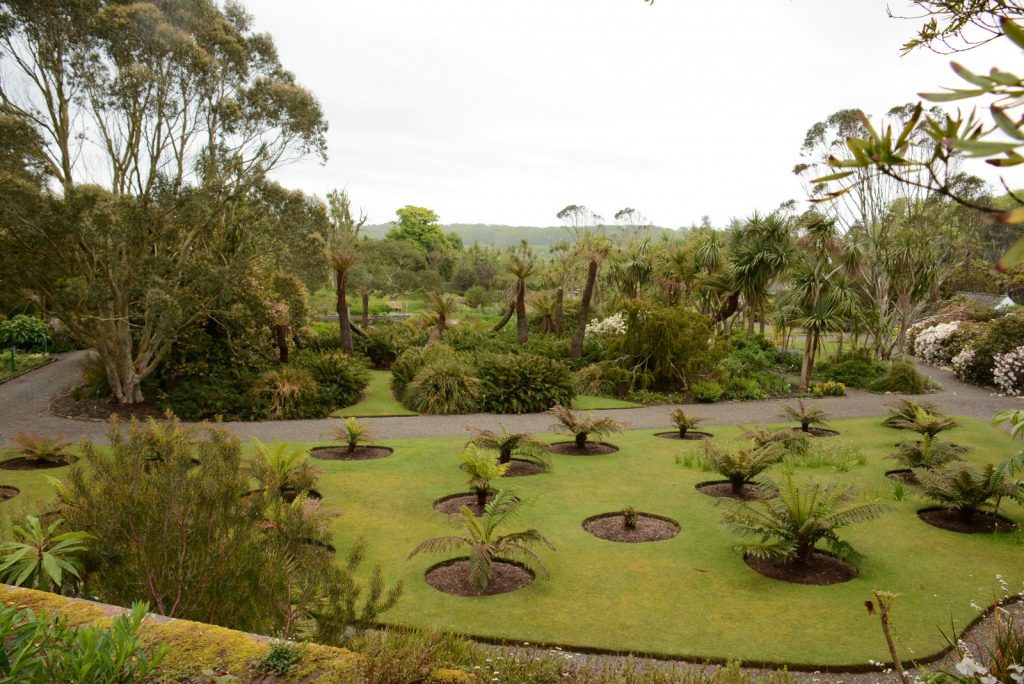 The Scottish Hospitality Awards 2019 acknowledged the achievements of local professionals and establishments, from restaurants, bars and hotels to festivals and venues that have stand out from the rests due to their dedication to the customer satisfaction.
The winners, who are chosen by members of the general public, are a true reflection of the commitment, quality and impeccable customer service that flow in the Scottish hospitality industry.
The Team from Logan Botanic Gardens Said "We were delighted and honoured to be nominated in the Best Family Venue of the Year Category,

We were up against such excellent venues and were delighted to win this category!

Thank you to everyone who voted for us!
Also thanks to all the gardening team at Logan, Caroline and her team in the fantastic Potting Shed Bistro, Geraldine and her shop staff and all our partners, members & visitors who help make Logan Botanic Garden the success it is."

Located on the south-western tip of Scotland, Logan enjoys an almost subtropical climate.  The Garden's avenues and borders feature a spectacular and colourful array of half-hardy perennials.  The Garden is warmed by the Gulf Stream which enables plants from Australia, New Zealand, South and Central America and Southern Africa to thrive.
The black-tie event was hosted by Capital FM presenter, Gina McKie. She welcomed on stage talented individuals and businesses, recognised for the efforts they put into ensuring that their guests enjoy themselves.
The awards provided a platform to thank those who constantly deliver memorable experiences to their clients and make the country a friendly place for visitors.
There were 32 accolades presented to the deserving winners. Several of the awards were split into local regions to ensure the diverse range of hospitality businesses from across Scotland are acknowledged for their exceptional performances.
A Spokesperson for the Scottish Hospitality Awards 2019 said: "The hospitality industry plays a vital role in enhancing the country's tourism and reputation.

"These professionals have dedicated their whole career in delivering memorable experiences and making Scotland a welcoming place for tourists and visitors.

"The awards recognised successful businesses whose sole aim is to meet their customers' needs and expectations.

"We would like to congratulate all finalists and winners for their amazing achievements."
Logan Gardens Features –
Palm Trees and Tree Ferns – These striking plants form an antipodean forest and create an exotic spectacle for visitors to enjoy.
Eucalyptus and Giant Gunnera – Vistors can walk through groves of eucalyptus or stand in the shade of awesome giant rhubarb-like gunnera.
The Walled Garden – A showcase for exotic plants and the fish pond, adorned with water lilies, adds to the air of tranquility.
Logan Conservatory – The elegant Victorian-style Logan Conservatory houses a range of particularly tender exotic plants from South Africa.  It is the first all-green Glasshouse in the UK.
A visit to Logan will fascinate garden and plant enthusiasts and is also ideal for those who simply want to stroll in natural surroundings and enjoy the peace and quiet.
Logan constitutes a specialised part of the Royal Botanic Garden Edinburgh's Living Collection which is grown and maintained for the enjoyment of visitors and also supports internationally important scientific research, education and conservation.
The Garden dates back to 1869 and 100 years later, in 1969, after it was gifted to the nation, it became Logan Botanic Garden, a regional Garden of the Royal Botanic Garden Edinburgh.
If you would like to visit Logan Botanic Gardens –
Open daily
March to October 10:00 to 17:00
1-15 November 10:00 to 16:00
Sundays in February 10:00 to 16:00
The Potting Shed Bistro is open daily to Garden visitors from 10:00 to 16:30.
Admission Price:  Adult £7.00, Concession £6.00, Child (15 and under) Free. Includes a voluntary donation.  Standard Adult £6.30, Standard Concession £5.40.
Group rates (11+ people) £5.00. Call 01776 860231 to prebook.
Family Venue of the Year: Logan Botanic Garden (Stranraer)
All Images Copyright R.B Photography
Comments
comments