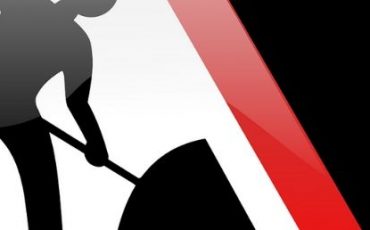 As part of Transport Scotland's strategic trunk road management programme, Scotland TranServ will shortly resurface 0.5km of the A75 between Oxgang Farm and Collin, east of Dumfries.
In order to deliver this essential resurfacing project as quickly and safely as possible, it will be necessary to implement a weekend closure of the trunk road. Works will follow strict physical distancing protocols in line with the Scottish Government's COVID-19 guidance. In association with Transport Scotland, we have identified this resurfacing project as an essential maintenance scheme, vital to maintaining the integrity and safety of the trunk road network.
Alan Murray, Scotland TranServ's Principal Roads Design Engineer said:
"Scotland TranServ and Transport Scotland would firstly like to take this opportunity to thank drivers for making only essential journeys over the last few months, and for playing their part in protecting the country's key workers.

"Scotland TranServ has implemented many new working practices across our own workforce and those of our contractors and suppliers as we work towards the delivery of our Network Maintenance and other programmes. Thorough risk assessments have been carried out as we take a lead in the delivery of trunk road maintenance.

"This is an important section of the trunk road network, and as such is used by emergency services, freight, retail and delivery traffic as part of their essential working. It is vital that we resurface this area in order to maintain road safety. Traffic volumes are still lower than normal, and the programme can therefore be carried out safely and with reduced impact on communities and businesses as they recover at this time."
To deliver this important resurfacing project with minimal disruption, we need to implement a full weekend closure of the trunk road in this area between the following times:
7am on Saturday 25th to 6am on Monday 27th July
Diversions will be in place throughout, with drivers advised to allow an additional 20 minutes for their journeys. Special arrangements will be made for emergency service vehicles, however no additional measures will be taken for windfarm traffic or abnormal loads.
Motorists can find live trunk road information by visiting trafficscotland.org or by following @trafficscotland on Twitter.