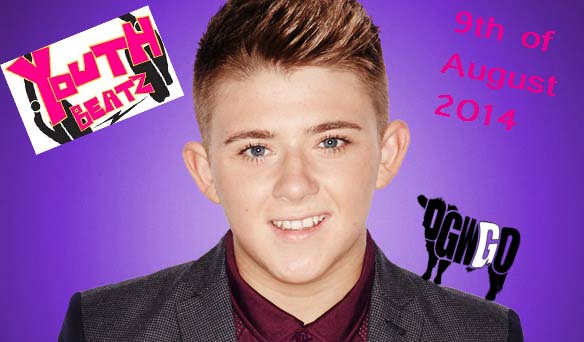 Youth Beatz Announces the Next Act!
Following on from the announcement that Conor Maynard will headline Youth Beatz 2014, organisers are pleased to announce that Nicholas McDonald will also perform on the line up at Scotland's Largest Free Youth Music Event, on the 9th August in Dumfries. With ticket orders coming in fast, and a fantastic line up of music, activities and the World of Wonka, Youth Beatz 2014 promises to be a great spectacle and build on the great successes of previous years.
Nicholas impressed judges, including Simon Cowell, at the age of just 12 when he was part of Britain's Got Talent in 2009. He has been steadily building up a following by gigging locally and has a regular slot at Dalziel Park in Motherwell.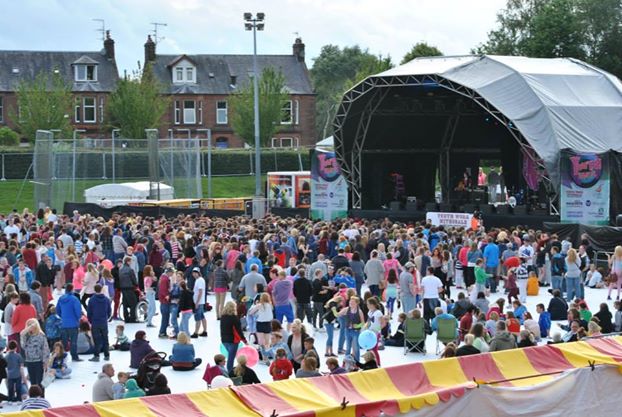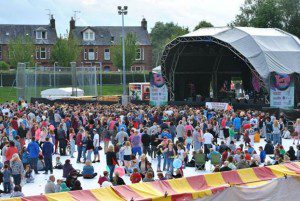 Nicholas was a student at St Aidan's High School in Wishaw before starting off on the journey of a lifetime and auditioning for X Factor in 2013.
He enjoyed great success through the 2013 series of X Factor and was the runner-up of the tenth series. After the show, he signed with RCA Records and released his debut album In the Arms of an Angel in March 2014, peaking to number 6 on the UK Albums Chart and number 1 on the Scottish Albums Chart.
Nicholas said "I've been really lucky to perform at the venues I have in my career so far, but I'm really looking forward to performing at Youth Beatz. I've heard it's a brilliant show to perform at, and it's always a thrill to perform in front of home Scottish crowds!"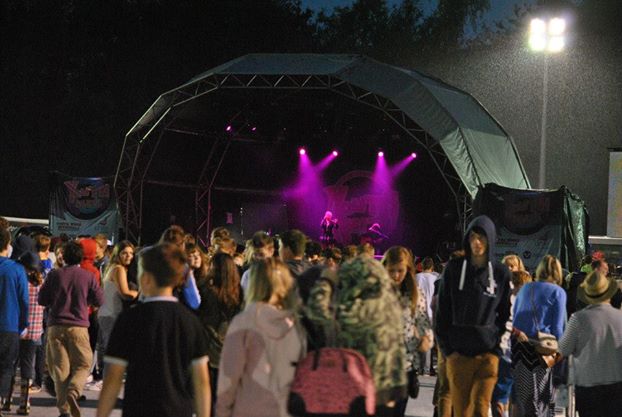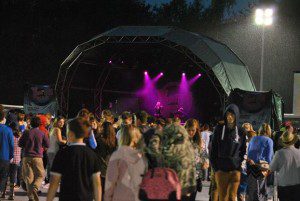 Now in its sixth year, the award winning event is managed through a partnership led by the Community Learning and Development Service Nithsdale in conjunction with the Oasis Events Team. Funding for the event has been secured from Nithsdale Area Committee and main event sponsor Unite and event sponsors Magnox, and West Sound. Other event funders include Domestic Abuse and Violence Against Woman Partnership, Choices For Life, Alcohol and Drugs Partnership, Celebrate, Inspiring Entrepreneurs and Dumfries and Galloway Elections Team.
Councillor Ted Thompson, Provost of Dumfries said
"Youth Beatz and the World of Wonka is a fantastic opportunity for Dumfries and Galloway which encourages young people to take a pride in and to participate in their community. I am delighted to hear Nicolas McDonald has been added to the line-up for the event. It is great to see investment in home grown Scottish talent being showcased and I'm sure he will act as a positive role model to some of our young people. I am delighted that Nithsdale Area Committee has again funded Youth Beatz, the largest free event in Scotland which is open to all young people in the region and I am sure it will continue to be as successful as that of previous years."
Ashleigh Johnstone, young person from the youth events team involved in organising the event said; "We are so glad to have Nicolas confirmed for the line-up for this year's event. The Events Team are so proud of our involvement in the event and it gives us continuous boosts to secure these kinds of headline acts. It keeps the event special for us as well as making it a brilliant day for all the young people who come together and help make the day what it is"
DGWGO IS PROUD TO BE THE OFFICIAL ONLINE MEDIA PARTNER WITH YOUTHBEATZ FOR THE SECOND YEAR RUNNING
You can read last years DGWGO review of Youthbeatz at  http://www.dgwgo.com/news/music-festivals-news/scotlands-largest-free-music-festival/
To get all of the last minute information surrounding this year's event, visit www.youthbeatz.co.uk