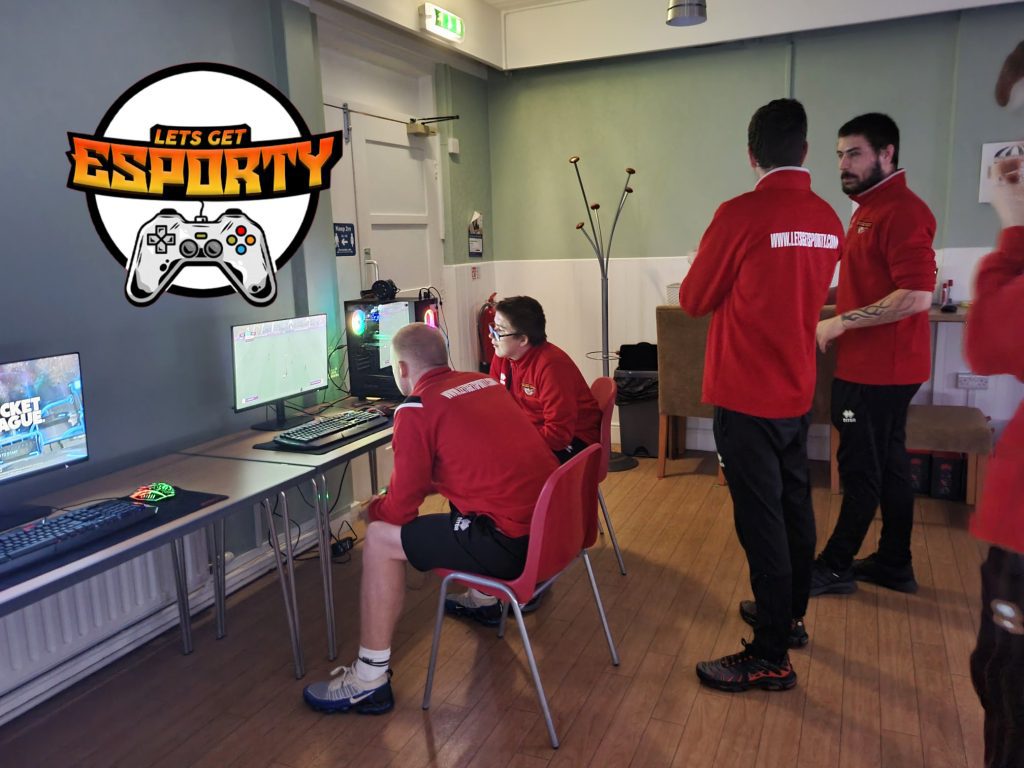 The classes are available at Lochvale House in Georgetown and also at the Dumfries YMCA on Lochside Road.
Let's Get Esporty classes allow children to learn and compete safely in a high quality gaming environment.
Book 'Let's Get Esporty' Online
Fully Supervised
The classes are fully supervised by the team from Let's Get Sporty and can show children some of the career pathways within esports and also provide the opportunity to learn new transferable skills.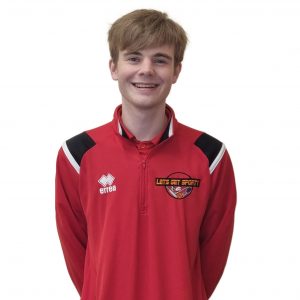 Fortnite, Rocket League, Golf It, FIFA 2022, League of Legends, Minecraft, and Halo Infinite are just some of the games kids can expect to play. Valorant, for example, is a 5v5 First Player Shooting game with a large focus on teamplay, strategy and gunplay. Valorant players have to perform well individually and as a team.
Social Interaction
Kyle Brogan, Let's get Esporty Mentor told DGWGO "We ensure that everyone is treated with the utmost respect and there is no discrimination as the company believe that everyone is equal.
I have been interested in esports for the past 5 years now and have been given the opportunity to work in esports and try to spread the passion I have to as many people as possible. I have met some of my best friends through gaming and sharing our love of esports. The world of esports and gaming can have a very negative tag which I am trying to revert by making gaming more social, healthier and above all else more fun. I am delighted to be given this opportunity to work in the esports industry and I hope I can help others with a career pathway in esports."
Aims
Let's Get Esporty classes will look to give people the opportunity to compete in esports and grow Dumfries and Galloways esports community.
What are the aims of Let's Get Esporty?
• Introduce esports to the area
• Engage young people
• Support and encourage physical and mental health
• Develop employability skills
• Deliver transferable skills
• Run classes and events
Classes and events will provide a safe and fun environment for all players while providing coaching on some of your favorite games. They will work on skills such as communication, decision making, teamwork, game sense and much more. We aim to help people improve their gameplay while keeping it fun and keeping sportsmanship high.
Benefits
Kyle continued "Some of the benefits that come from Let's Get Esporty is that the members that do come in, enjoy their experience, especially the kids. They get to meet their friends, have a chat – it is an engaging experience. The parents that do come in and have a chat do give positive feedback towards us, whether that be just from the kids telling their parents that they want to come back or just from wanting to play on our PCs again.
Another benefit is that the kids that do come in and participate get a learning curve, so like… being able to improve their skills in Fortnite, Minecraft or even FIFA. So, from a standpoint, it is a real brain teaser. Also, some of the parents that do come and go always shout us out to other parents, friends etc… which is a nice touch to the company, so are numbers do go up… (probably from the staff's great attitude that run Let's Get Esporty)
Some of the other stuff that does benefit the members is that a lot of social skill, teamwork and the ability to communicate clearly is put through the test when playing videogames. Take for instance Fortnite, clear communication is always needed to point out the enemy's or high tier loot. Minecraft could be another, where groups of 3 members have individual jobs, Miners to builders or storage organizers… it's limitless."
Esports Is Growing Fast!
The world of Esports is growing in popularity more and more each year with it becoming more mainstream with Sky sports airing the Counter Strike London Major and now having a dedicated esports section on their website. ITV and Sky have also combined to launch "GINX TV" the UKs first 24-hour esports channel!
Classes
The classes are all organized, with seating plans put in place, or just in other cases… we have members choose where they want to sit.
A lot of the kids that do come in are placed in correct spaces, so if any funny business was occurring, are staff knows who's who.
Booking is priced at £5 a session, either at lochvale house or at the YMCA building. That's from Tuesday to Friday.
Tuesday: 4 – 5:30 – 6 – 7:30
Wednesday: 4 – 5:30
Thursday: 4 – 5:30
Friday: 4:30 – 6 – 6:30 – 8
Saturday: hire a PC ( 12 – 4 )
Monday – Sundays are closed